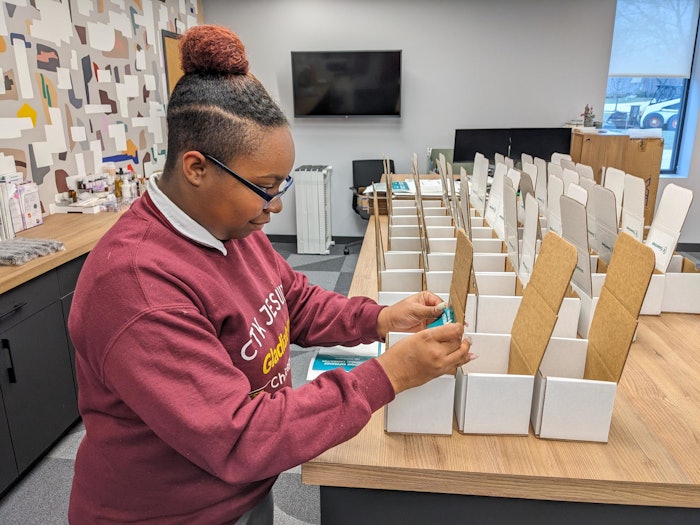 C/O FLAVORCHEM
Flavorchem and Orchidia Fragrances has released its 2022 Annual Report, detailing strides in sustainability, ingredient innovation and community outreach.
Here are a few highlights from the companies' 2022 Annual Report:
• EcoVadis Silver Medal: EcoVadis, a recognized global leader in sustainability management, provided an objective assessment of the company's Environmental, Social and Governance efforts. After an extensive review of policies, actions, and results, EcoVadis concluded that Flavorchem falls within the 86th percentile. 
• Carbon Footprint Reduction: Through extensive recycling efforts, Flavorchem HQ diverted over 15.8% of our municipal waste from landfills, which saved an additional 2,697 trees and over 575 cubic yards of landfill space. 
• Upcycled Vanilla: Flavorchem's Headquarters in Downers Grove, IL started a ground vanilla bean project to upcycle the waste from ground vanilla beans that reduces disposal volumes by 5,280 lbs. annually. 
• Community Building: For the fourth consecutive year, Flavorchem has supported Christ the King Jesuit College Prep's Corporate Work Study Program (CWSP) which serves students with limited economic resources. Through CWSP, students work for and earn nearly 60% toward the cost of their education.
• Support efforts for Ukraine and Ukrainian refugees: Management and employees in Hungary supported employees with family members directly involved in the crisis, donated to nonprofit organizations and delivered food and aid directly to the border.    
For the entire 2022 Annual Report, visit https://www.flavorchem.com/sustainability-esg/.