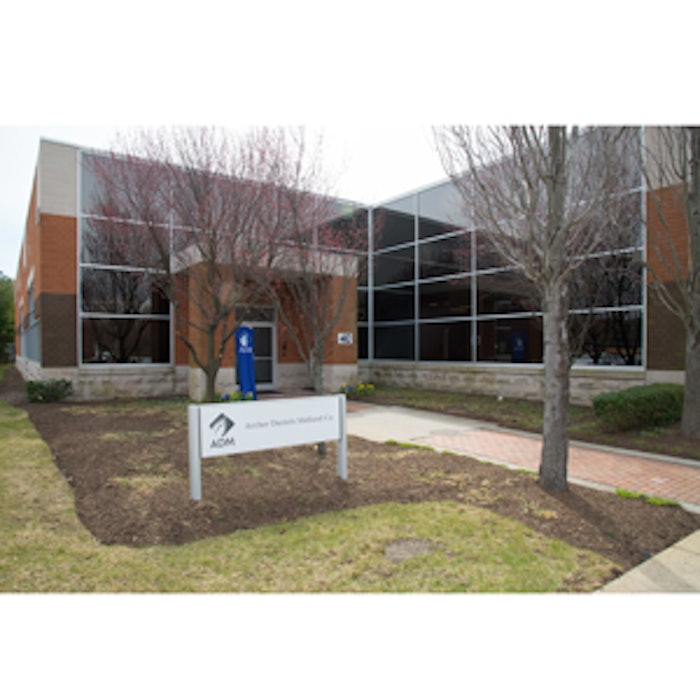 Archer Daniels Midland Company (ADM) announced its new flavor creation, application and customer service facility, which opened on Wednesday, March 23 in Cranbury, New Jersey.
According to Marie Wright, vice president and chief global flavorist, ADM, the new facility serves as a satellite site for the WILD Flavors & Specialty Ingredients business unit. Serving customers in the northeast coast, the customer innovation center is serviced by flavor creation and application labs across all categories, including beverage, confection and savory, she explained.
"The highlight really is about being a destination for our customers to come to work alongside our scientists, our flavorists and develop products, not just with the flavors, but also all the ingredients that are in the ADM portfolio," said Wright.
Customers Come First
Designed with wifi throughout the site, in addition to adequate lighting to help facilitate the creative process, the space offers a comfortable, modern environment for customers to work more closely with the company, explained Wright. The facility offers an interactive space for customers to collaborate with the flavor house to produce high quality ingredients, improve flavor development and introduce successful products to the market.
While the site is not the company's major hub, the 16,000 square foot facility welcomes flavorists and scientists from the company's other locations to work together, explained Wright. With ample space, the site can also be used for focus groups and training sessions, she added.
"It will provide a space where our teams will be able to come and they'll be able to really focus on new ideas and new ways of doing things," said Wright.
The goal is to support the growth of overall business and when customers are successful, then the team will be successful, she added.
Mint Excellence
According to Wright, this new site will be one of the centers of excellence for mint, one of the company's top priority flavors.
"We have equipped our occupation maps as we're able to service the oral care industry from this facility and we're able to innovate in the mint category with our customers who are on the northeast coast as well as really from a global basis; this will be our global center of excellence for oral care," Wright said.
Future Growth
ADM's new site will focus on the R&D section of the business to develop new ingredients and technologies, Wright said.
"Our flavor teams work alongside our R&D flavor researchers. We're looking for new extracts, new ingredients that we can utilize," she explained. "So you're going to see a lot from ADM in the future."
"I really believe this is going to be a game changer for us in the way that we work with our customers it's just such a beautiful environment to work in," she added.