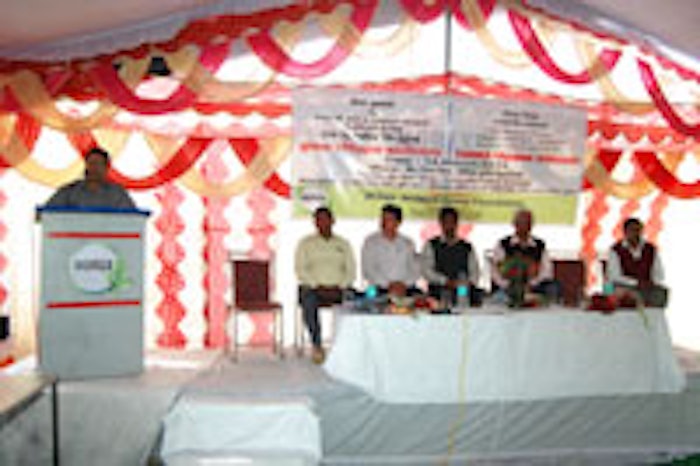 Norex Foundation, a CSR unit of Norex Flavours Private Limited, held a workshop on March 14 with the aim to help mint farmers improve their efficiency and yield.
The workshop, which attracted about 200 farmers in India, featured a presentation by Shiv Singh, a senior agricultural scientist. Singh helped to explain good agricultural and collection practices, different farming techniques to improve yield in mint, and the use of proper fertilizer and pesticides (at right time and in the right amount), for example. A representative from Bayer also explained the importance of using safe pesticides, when necessary and in correct amounts.
Vaibhav Agrawal, managing director at Norex, noted the importance of natural mint and said mint farming is attractive for farmers, even despite competition with synthetic menthol. Agrawal asked farmers to eliminate plastic and recycled packaging for essential oils after distillation, which at times, leads to severe contamination of essential oils, he said.