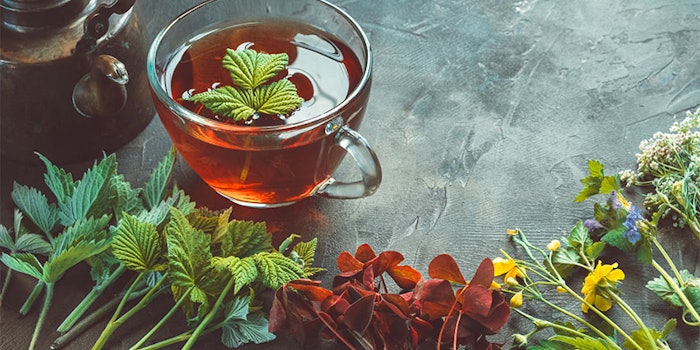 As of 2019, the global tea market size was valued at $55,144 million and is projected to hit $68,950 million by 2027, with a CAGR of 6.6% from 2020-2027, according to Allied Market Research.
Related: McCormick Releases 2020 Flavor Forecast
Out of all tea types, green tea was the highest contributor to the market, with $16,362 million in 2019, and is estimated to reach $26,110 million by 2027, at a CAGR of 9.8% during the forecast period. 
Although, the black tea segment generated the highest revenue in 2018 and is expected to remain dominant throughout the forecast period. High concentration of antioxidants and polyphenols makes black tea very popular among health. At the bottom of the list is fruit/herbal teas with a slight growth from 2019-2027 but still having the lowest market numbers. 
As for packaging, there is an estimated increase from 2019-2027 in all categories such as plastic, loose tea and aluminum. Although, paper-boards are predicted to be the most prominent segment and tea bags are to see the fastest growth with a CAGR of 7.7%.
In terms of distribution channels, supermarket/hypermarket was the most prominent segment accounting for the highest share in the tea market in 2019. Online segment is set to see the fastest growth, registering a CAGR of 8.4% during the forecast period.