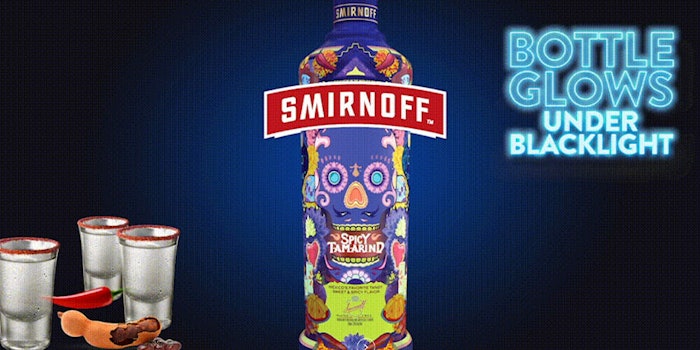 Smirnoff has announced the expansion of its Smirnoff Spicy Tamarind flavor to more than 15 new markets in the United States.
Related: BeatBox Beverages Adds New Flavor
The flavor combines sweet tamarind with notes of spicy Mexican chilies and lime, best served as a chilled shot or as an addition to a simple cocktail.
The bottle has a new colorful, Día De Muertos-inspired glow-in-the-dark under blacklight design.
Smirnoff Spicy Tamarind has 35% ABV and a suggested retail price of $12.99 for a 750ml bottle.
Gustavo Salguero, brand manager, Smirnoff, said, "While Spicy Tamarind is now becoming an iconic flavor in Mexico, we're also seeing an increasing trade and consumer interest for this sweet and spicy spirit in the U.S., as it is an authentic flavor those 21+ can easily enjoy at-home."