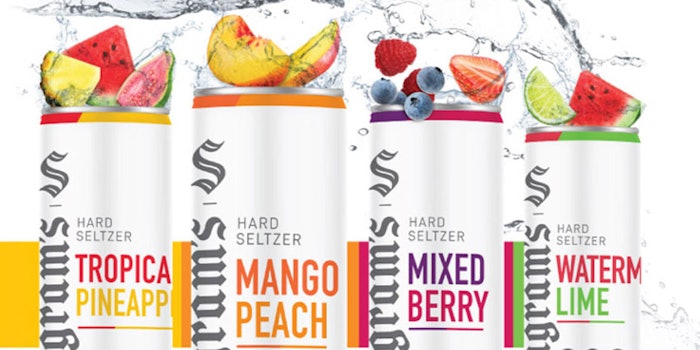 Seagram's is set to launch a new line of hard seltzer infused with fruit flavors in Feb. 2021. 
Related: Michelob Ultra Releases Organic Seltzer Line
Forthcoming variety packs of Seagram's Hard Seltzer will launch in 12-packs filled with flavors including: Tropical Pineapple, Mango Peach, Mixed Berry and Watermelon Lime.
Each hard seltzer boasts 5% ABV, 100 calories and 1g of cane sugar. 
Seagram's joins fellow hard seltzer newcomers Michelob Ultra, Hoboken Girl and Blue Northerner.