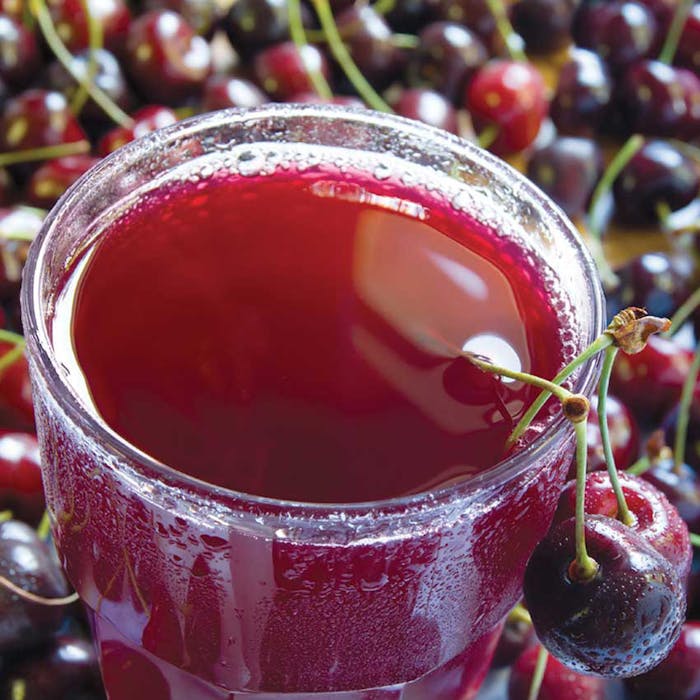 Nature should, in many respects, be admired. Sadly, not all essential oils really represent nature at her finest. Cassia oil is a case in point. Where true cinnamon oil seems to me to represent a perfect showcase for the main ingredient, cinnamaldehyde, cassia oil in contrast smells as if it has been thrown together by a madman on a Friday afternoon, the extra ingredients simply highlighting the worst aspects of cinnamaldehyde. This may seem a little overstated but some oils actually are more interesting and impressive from a creative point of view than others.
My first encounter with an essential oil that represented a sublime natural balance was rose otto. It was, to me, perfect; despite the fact that it did not quite accurately represent the true character of fresh roses. In my opinion it was actually artistically superior in many respects. Part of my appreciation of rose otto was driven by the fact that it displayed an optimum level of complexity but the character of the three terpene alcohols that formed the core of the oil was key. All three, geraniol, nerol and citronellol, smell characteristically of roses in subtly different ways. All three can find interesting uses in a wide range of flavors. All three could find dedicated proponents within the creative community but, although I like nerol and citronellol, my personal preference is distinctly for geraniol (FEMA# 2507, CAS# 106-24-1).
The rose character of geraniol is very bright and fragrant but it also possesses considerable depth, which is especially helpful in flavors. It can find a place in a wide range of different flavors, invariably adding authenticity and complexity.
Note that the dose rates given throughout this article are the levels suggested for use in flavors intended to be dosed at 0.05% in ready-to-drink beverages or in a simple bouillon.
Floral Flavors
Rose: If rose otto represents the best rose profile unfortunately it is far from the most economical. Most rose flavors are built round a compounded base and geraniol is a key ingredient. The best use levels are quite high, around 10,000 ppm in rose flavors.
Neroli: Geraniol should not be dominant in orange blossom flavors but it can add very useful depth at around 3,000 ppm.
Elderflower: This minor but very interesting flavor profile can be quite challenging to creative flavorists. Typically, a modest addition of this ingredient, around 300 ppm, can be very helpful.
Citrus Fruit Flavors
Lemon: Geraniol can fill two interesting roles in lemon flavors. Firstly, it can add realism and depth, taking away a great deal of the harshness of citral. Secondly, it can provide a modest hedge against the loss of citral during end product storage through oxidation. Geraniol oxidizes first to geranial (one of the two components of citral), giving a little added stability to the flavor. 2,000 ppm is a good starting point in lemon flavors.
Bergamot: Bergamot oil is clearly more floral than lemon oil but geraniol only plays a secondary role in bergamot flavors. Nevertheless, it can be very useful at levels in the region of 1,000 ppm.
Orange: Geraniol is also a secondary character in orange flavors but it fills out the profile of orange juice flavors very nicely at around 500 ppm.
Grapefruit: Slightly lower levels, nearer 300 ppm, perform a very similar function in realistic grapefruit juice flavors.
Tropical Fruit Flavors
Lychee: Far too many lychee flavors seem to represent very little beyond the obvious rose note and lack realism and complexity. That common failing should still not deter a flavorist from using geraniol as the best central anchor in a lychee flavor. 2,000 ppm is ideal.
Mango: Mango flavors are a study in contrasting notes, some bright and sharp, some sweet and heavy. Geraniol can help to unify these notes. 1,000 ppm is a good starting point in mango flavors.
Kiwi: Although kiwi flavors are quite delicate they can still accommodate a reasonable level of this ingredient. Again, 1,000 ppm is a good starting point.
Passion Fruit: More moderate levels work best in passion fruit flavors, adding pleasant complexity at around 500 ppm.
Berry Fruit Flavors
Raspberry: Raspberry flavors always benefit from a significant level of damanscenone. This ingredient is also very important in the profile of rose otto and in that context it forms a superb alliance with geraniol. The same is equally true of raspberry flavors and geraniol enhances the balance of all raspberry flavors at levels up to 1,000 ppm.
Blackcurrant: The same combination is equally effective in blackcurrant flavors, but at a rather less prominent level. The best level of addition of geraniol is in the region of 200 ppm.
Blueberry: Geraniol can add a pleasant floral complexity to the dominant linalool note in blueberry flavors at levels of addition between 100 and 200 ppm depending on the effect desired.
Strawberry: A level of addition of 100 ppm also adds a subtle element of depth and fragrance to strawberry flavors, enhancing ripeness.
Other Fruit Flavors
Apricot: As with blueberry flavors, linalool is also the dominant floral note in apricot flavors. Geraniol adds attractive complexity and depth at around 1,000 ppm.
Grape: An ideal level of addition in grape flavors is 1,000 ppm. The addition of this ingredient is most obviously useful in floral grape styles, such as Muscat, but it also works well in Concord grape styles.
Peach: The same combination with linalool that works in apricot flavors also works well in peach flavors but the ideal level of addition is a little lower, near 600 ppm.
Cherry: Benzaldehyde-dominated cherry flavors can be enhanced by the addition of geraniol but this ingredient really comes into its own in more authentic styles. A level of 400 ppm is a good starting point.
Other Flavors
Ginger: Geraniol adds fragrance and lift to ginger flavors, especially in the context of the subtler ginger ale styles. An ideal level of addition is 800 ppm.
Honey: A similar level of addition, 800 ppm, is also useful in honey flavors. All styles of honey flavor benefit from the addition of geraniol, not just the most obviously floral styles.
Tomato: Geraniol adds authenticity and depth to tomato flavors. A good starting point, 400 ppm, will emphasize ripeness.