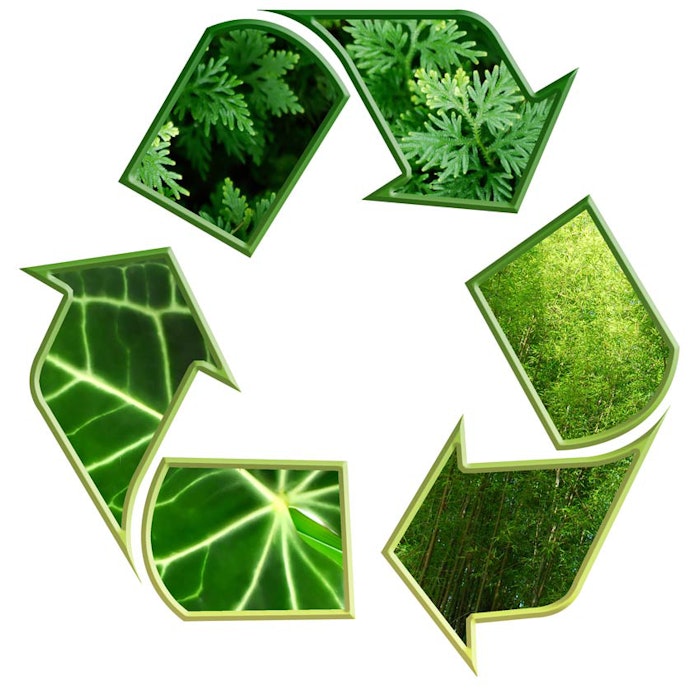 The past year has seen changes in the industry influenced by regulation developments, mergers and acquisitions, sustainable initiatives and expansions into key growth markets. This year's leaderboard features interviews from company executives at leading F&F houses who have expressed the importance of long-term sustainability initiatives as the foundation of successful R&D efforts. Expansions into cosmetic and nutritional actives through M&As has broadened product portfolios and addressing consumer needs for multifunctional, healthy products.
Biotechnology processes, such as yeast fermentation, and marine peptides are growing in popularity for companies which are looking to expand product portfolios and address the health and wellness megatrends. Companies are challenged with maintaining nutrition, while stabilizing and improving scent and taste in many of these applications.
In 2016, the global fragrance and flavor market is expected to total $26.5 billion
According to Leffingwell, the overall value of the industry has declined from $19,209.4 million in 2014 to $18,662.2 million in 2015, impacting the top 11 companies' sales; however, overall market share is up from 77.2% in 2014 to 77.4% in 2015. Asia and the Middle East continue to evolve as mature markets, while Latin America offers opportunities for companies to invest in facilities and technologies to strengthen its emerging market status. With the rise of international mergers and acquisitions, global food trends are also an influence in flavor development, bringing the world's most popular flavors to new corners of the globe.
This is only the beginning. In 2016, the global fragrance and flavor market is expected to total $26.5 billion (www.freedoniagroup.com). By 2019, the F&F market could reach $35.5 billion with a compound annual growth rate (CAGR) of 5.8% (www.bccresearch.com). The North American F&F market is expected to reach $9.9 billion growing at an estimated CAGR of 5.7%, from 2014 to 2019 (www.bbcresearch.com). Not far behind is Western Europe's F&F market value, which is estimated to grow at a CAGR of 5.8% to $9.9 billion from 2014 to 2019. With a flourishing middle class and increased income, Asia's flavor and fragrance market is expected to reach $9.6 billion by 2019. As the global F&F market continues to grow, companies are expanding innovation in R&D and sustainability initiatives to prepare for the future.
1. Givaudan
Geneva
2015 sales: CHF4,396 million/$4,575.5 million
Estimated market share: 19.0%
CEO, Executive Committee Member: Gilles Andrier
First Person: Gilles Andrier
2020 strategy launch
Having delivered on its 2011-2015 targets, this year Givaudan embarked on a new five-year strategy that centers on creating further value through profitable, responsible growth. The strategy is built on the strategic pillars of growing with customers, delivering with excellence and partnering for shared success. Accompanying these aspirations are the financial targets of outpacing the market with a 4-5% sales growth and achieving a free cash flow of 12-17% of sales, both measured as an average over the five-year period of the strategy cycle.
It's a strategy the industry leader has developed against a background of global macro trends that include a rising consumer population in high growth markets, driven in large part by urbanization, as well as growing consumer demand for health and well-being products. Other influences such as digitalization, transparency and clean labeling, as well as heightening expectations for natural and sustainable products, are also driving the company's offerings to its customers.
Maintaining leadership
"We continue to be interested in opportunities where we feel we can create value in the short and long term, and will always have an eye out for potential acquisitions that strongly complement our current business activities and culture," says Givaudan CEO Gilles Andrier. He is confident this strategy will enable his company to maintain and extend its market leadership. He has made it clear that selected acquisitions will be part of this growth, and Givaudan has recently made such moves in the active cosmetics business.
Mergers and acquisitions are only part of the changing industry landscape, however. "We have long regarded sustainability as an integral part of our business activities, but our 2020 strategy enables us to seek responsible growth and shared success in ways that allow us to further embed this and to differentiate ourselves as well," said Andrier.
Finally, changes in the regulatory landscape are also shaping the industry. Givaudan's recent investments in technology platforms ensure that regulations are managed at the most local levels to ensure strict compliance. The company also continues its efforts with industry associations to ensure that the science behind its work is well understood by policy makers.
Customer focus
Not surprisingly, customers are central to the success that Givaudan seeks. "We want to offer a superior customer experience at each touch point and to accompany our customers in their growth and ability to win in the market with brands that consumers love. We will achieve this by leveraging our knowledge of local, regional and global markets and consumer preferences together with our undoubted development capabilities," said Andrier.
An expansion of the company's position in high growth markets such as China and India, where it aims to capture growth from consumer preferred products, is part of the 2020 strategy. And with the global population growing older and obesity rates on the rise, solutions that address the consumer demand for health and well-being products will continue to be a priority. The 2020 strategy will also see Givaudan go beyond its core flavors and fragrances businesses to integrated solutions that enhance the value proposition to customers and create new avenues for growth.
Innovation opportunities
Andrier identifies innovation as one area of opportunity for Givaudan. The increasing importance of partnerships to accelerate innovation is clearly articulated in the 2020 strategy. "We will be expanding our network of external partners and bioscience capabilities to maintain our leading edge and ensure we are the innovation partner of choice for customers," said Andrier. "We also want to encourage much more innovation coming from our supplier partner network so that we can ensure the best palette of ingredients to enable the differentiation of our products in the marketplace, at competitive prices."
This route to a more inclusive approach to innovation was flagged by Givaudan earlier this year when it became a founding partner of the no equity, non-profit start-up accelerator, MassChallenge Switzerland, which will provide entrepreneurs access to a global network of mentors and venture capital investors. "We will benefit from access to these thoroughly vetted start-ups, as well as the global reach of the MassChallenge organization, as we build our external network of innovation partners," said Andrier.
Looking to the future
Looking to where the fragrance and flavor industry as a whole is heading, Andrier points to the increasing influence of the consumer agenda. "Thanks to the transition to a digital era, consumers have access to information and an opportunity to influence that didn't exist previously. As an industry, we need to be aware of this and be prepared to respond with products that meet their ever-changing demands," said Andrier, adding that Givaudan will continue to use such demands as opportunities.
"Digitalization will also have an impact on the way we do business. The industry will need to be open to the way our business models will need to evolve in order to keep pace with the digital trends."
As Givaudan enters the first year of its five-year strategy cycle, Andrier says the market environment remains unpredictable, and so the company's adherence to the strategic paths it has chosen becomes even more critical in meeting the targets it has set itself for 2020.
First person: Maurizio Volpi
Active cosmetics
Industry eyes have been drawn to recent moves by Givaudan in the fast-growing active cosmetics business. The acquisitions of Soliance in 2014 and Induchem the following year gave a clear signal of the company's intention to build its active cosmetics business and become a significant player. Following the integration of Soliance and Induchem, as well as investing in increased production capabilities at Pomacle in France, Givaudan has rebranded this business as "Active Beauty."
"We are very pleased to have a single, distinctive branding for a business that will bring beauty to the world," said Maurizio Volpi, president of Givaudan's fragrance division.
"Givaudan 'Active Beauty' offers an expanded portfolio of products that will be supported by strong research, development and marketing to drive future development and innovation in the active cosmetics space," said Volpi, adding that prospects for this business are underpinned by the demographics of the world's growing, aging population that is more concerned with looking great while getting older.
"The way we interact with our customers has evolved over time and today, it's really about listening with empathy and offering solutions that are well adapted to their individual needs."
Creating value
"Creating value for fragrance customers at each point along the value chain is fundamental for us," said Volpi. He cites encapsulate delivery systems as an example of creating value through investment in innovation. "We have seen significant growth in these systems, which is rewarding for us because it shows a consumer appetite for sensorial benefits that these systems can bring," he said, pointing out that 10 years ago there were few fragrance products with encapsulates, yet today they are commonly a part of product development right from the research stage. "We are the global leader in encapsulated delivery systems, and they will continue to be a good opportunity for us to increase the satisfaction we can offer consumers while enhancing their scent experience."
Innovation
Innovation in other areas, such as the development of new molecules, also creates value for Givaudan. From several thousand molecules considered each year, only 2-4 are taken through to product launch. In the search for new molecules, the company seeks standout qualities for fragrance specialties that have the potential to enable new olfactive directions, drive fragrance performance and add to a sustainable approach to perfumery.
The requirements of increasing product regulations can also drive innovation. "Regulatory for us is a huge area of investment," said Volpi. "It is a necessary investment to align our portfolio of products with what customers and consumers want. We want restrictions to be used as springboards for innovative solutions".
Volpi gives the example of the company's Mahoniala fragrance ingredient which was developed in an early response to a proposed ban in Europe on the synthetic molecule Lyral.
"Our teams worked for three years to develop a replacement molecule and Mahonial was successfully phased in as Lyral was being phased out, enabling our fine fragrance and consumer products perfumers to continue their floral, lily-of-the-valley creations without interruption," said Volpi. "It is essential to ensure that our palette of ingredients is sustainable, and this means replacing raw materials that come under higher levels of scrutiny from a regulatory point of view."
Investments
As well as extending the scope and strength of its research efforts, Givaudan fragrances have been expanding its manufacturing footprint with a series of investments, for example in Mexico and China, the latter in the form of a joint venture. "We are aiming to be more competitive in this area in the long term," said Volpi.
This eye to the future was highlighted last year with the opening of the division's largest-ever global investment in Singapore, as well as a new fragrance creative center and production hub in a complex that includes the first perfumery school the company has opened outside France.
Stimulating continual creativity
Volpi outlines one example of creative evolution through a women's fine fragrances called "Bloom," a project that called on the intuition, imagination and risk-taking of the company's fragrance teams in Paris, New York and São Paulo. These teams were encouraged to take a fresh approach to fragrance creativity by drawing inspiration from art, fashion and perfume, and using their palette of naturals for a new collection of blooming floral fragrances for customers.
"With the dominance of gourmand scents and darker colognes, we saw 'Bloom' as an opportunity to create an entirely new series of fragrances," said Volpi. "We successfully challenged our fine fragrance teams to inspire the creation of remarkable, beautiful and original blooming fragrances for the 21st century."
Industry changes
As for the future of the industry, there is a lot of opportunity on the horizon. Across geographies and customers, there is more investment than ever in sensorials, such as encapsulation, to appeal to a consumer base that craves more depth in their sensory interactions. Another opportunity is the rising importance of visual beauty that comes along with an ageing population who wants to grow older more gracefully. Givaudan's commitment to becoming a leading player in active cosmetic ingredients will help it maximize this occasion. Finally, the upsurge of digitalization will continue to have an undeniable impact on the fragrance industry from the increased influence of bloggers to new devices that can be customized with scents. "Furthermore, consumers are increasingly empowered. Once we talked about consumers voting with their feet, now they are voting with a click," Volpi said.
Partnering with our customers
Customers are at the heart of the Givaudan business model—a mantra that resonates across the company, including within the fragrance division. "The way we interact with our customers has evolved over time and today, it's really about listening with empathy and offering solutions that are well adapted to their individual needs," said Volpi. For example, as the use of fragrance technology such as encapsulation increases, we see an opportunity to do more innovation directly with our customers by involving them much earlier in joint research activities with the objective to deliver tangible advantages to them—and consequently to consumers."
a Mahonial is registered trade name of Givaudan.
First Person: Mauricio Graber
Industry changes
"In the more than 20 years that I have been in the flavor, food and beverage industries, I have never seen the breadth and depth of change that we are seeing now," said Mauricio Graber, president of the company's flavor division.
"These broad changes include a rising expectation from consumers for food and beverage products," added Graber.
Consumers' views on what constitutes healthy and what supports well-being are rapidly changing. Until recently, health and well-being product formulation was centered on reducing sugar, salt and fat. Today the demand is more focused on areas such as avoiding ingredients that could potentially be less good-for-you, on choosing more and more natural and organic products, and seeking additional value in products that are fortified with vitamins, minerals, or protein. And there is no question that consumers today care more about the sustainability and provenance of their products," explained Graber.
Innovation drivers
Factors like these are driving product innovation in the flavor industry. Also, entrepreneurial companies are emerging quickly to tackle challenges in new areas such as sustainable products and plant protein—and new venture capital seems readily available to support their activities.
"Importantly, there is also a shift at the retail level to e-commerce and digital commerce that is creating an infinite shelf space, where product development is not limited by the physical retail shelf space at the grocery or supermarket," said Graber.
"We are also seeing a more challenging regulatory environment, where high growth markets are establishing their own frameworks—and in the U.S., government bodies are considering definitions and labelling laws of food and beverage products that could indirectly impact flavors. This will require the industry to continue investing in advocacy and science to support a globally harmonized list of flavor ingredients," he said, adding that in the changing regulatory landscape, Givaudan regards the reformulation of products as an opportunity.
Where to grow?
Graber said the company has identified opportunities for flavors growth across geographies, categories and customer segments. In geographies, for example, the business has its focus on 11 key high growth markets that are together expected to contribute about 70% of growth opportunities until 2020. These markets are headed by China as the largest growth opportunity; the fast-growing markets in Givaudan's sights are India, Indonesia, Thailand, Brazil and Mexico; and the company's "up-and-coming" markets are Nigeria, Egypt, Pakistan, Vietnam and the Philippines.
"In the more than 20 years that I have been in the flavor, food and beverage industries, I have never seen the breadth and depth of change that we are seeing now."
Graber said investments in high growth markets will continue well into the future. "We will invest in local talent to ground our local consumer understanding, strengthen our local infrastructure to create proximity and presence with our customers and establish local go-to-market models that meet the needs of our regional and local customers."
Naturals, health and well-being
Givaudan wants to take its industry-leading naturals platform to a higher level of capability and bring solutions to areas that meet the evolving needs of our customers. "We will seek to ensure these solutions are cost effective and have the flavor impact that enables us to have signature flavors for customer brands," said Graber.
"In health and well-being, we have established a strong platform for reducing the 'bad'—less sugar, less salt, less fat and will continue to expand our TasteSolutionsb program by developing new masking and taste technologies," Graber explained.
"We have a new opportunity of enabling the 'good' with functional ingredients that have good taste," said Graber. "Givaudan is taking a robust approach to taste enablement which includes improving and optimizing the palatability of protein, whole grains and functional ingredients."
Integrated solutions
"As part of our 2020 strategy, we see an opportunity to provide customers with integrated solutions that contribute more to the final products. The idea is not to offer a one-stop shop but to provide customers with value added solutions that reduce complexity for them and enhance the flavor experience for consumers," said Graber. This will involve the company looking beyond its core flavor capabilities and simplifying product development for customers.
Small companies
"We are seeing the rise of small, entrepreneurial players in both high growth and mature markets. In mature markets such as the U.S. and Europe, these smaller companies are driving a lot of innovation into the market. These companies are passionate in addressing consumer demands and are developing solutions on their own," said Graber.
These innovative companies can move quickly according to the changing needs of customers, particularly in a high growth markets. "This is a great opportunity for Givaudan. We have the largest investment in R&D in the industry, and we can leverage our size, processes and systems to effectively service this new segment," said Graber.
Investment landscape
Science, product development and infrastructure, prioritized according to the company's strategic pillars, will be the key investment areas for Givaudan flavors.
Recent investments by the company have been in high growth markets such as India, where a new flavors manufacturing facility in Pune—the largest investment by Givaudan in India since 1998—is to open in 2018. In China, a savory flavors manufacturing facility was opened last year, doubling existing production capacity and strengthening the company's leadership position in the country; further capacity investments here can be expected. Givaudan recently became the first global flavors company to open laboratory and offices in Pakistan, strengthening their capabilities in beverages, snacks and sweet goods in the region. Investments in laboratories and offices in African countries such as Nigeria also signal the company's geographical intentions.
bTasteSolutions is a registered trademark of Givaudan.
2. Firmenich
Geneva
Estimated 2015 sales: ~CHF3,020 million/$3,143.3 million
Estimated market share: 13.0%
CEO: Gilbert Ghostine


First Person: Gilbert Ghostine
The fragrance and flavors industry is heading toward a transformational future driven by today's greatest societal trends, most notably, a rapidly expanding population, rising urbanization, and a growing middle class aspiring to more sophisticated lifestyles. While all of these phenomena provide our industry with huge opportunities for growth, they also present challenges, in terms of global warming, scarcity of natural resources, increased pollution, lack of access to sanitation and the ongoing hunger-obesity paradox across the globe.
At Firmenich we are committed to putting our innovation to work to address these societal challenges sustainably. We have already started the journey and I am particularly proud of the following achievements:
Putting our creativity to work
Strengthened our No. 1 position in the industry in fine fragrance
Received numerous accolades for award-winning creativity:
• Patrick Firmenich, our vice-chairman of the board inducted into the Fragrance Foundation's Circle of Champions.
• Master perfumer Annie Buzantian received the Fragrance Foundation "Perfumer of the Year - Lifetime Achievement Award".
• Nathalie Lorson named "Perfumer of the Year" in France and Italy.
Rethought the future of food with our fourth annual culinary event working hand-in-hand with world-class Michelin-starred chefs and leading scientists and academic experts.
"We believe there is an important role for flavor companies to play in helping to improve the nutritional profiles of food and beverages in today's world."
Pushing the boundaries of innovation
Demonstrated our leadership in White Biotechnology, as we launched Ambroxc building on the success of Clearwoodd, the industry's first white biotechnology ingredient.
Advanced our position in health and wellness, by launching 3D Dairy, our new line of advanced flavor systems for dairy applications, enabling sugar and fat reduction without compromising mouthfeel and taste.
Contributing positively to communities
Set industry-leading environmental goals for 2020 to advance our vision to become a carbon neutral company;
Achieved a perfect score of 100A, in this year's CDP Supplier Climate Performance Leadership Index (SCPLI), comprising the world's top 121 suppliers in greenhouse gas (GHG) emission management;
Launched our Naturals Together campaign (#NATURALSTOGETHER), a responsible sourcing initiative that brings together many of the world's best natural ingredients suppliers to shape and protect the future of naturals.
Joined the conversation at COP 21, where we announced our participation in the Livelihoods Fund for Family Farming, Livelihoods 3F to scale up our commitment to responsible sourcing.
Confirming our leadership in sustainability—Firmenich was elected to co-chair the World Business Council for Sustainable Development (WBCSD) Sustainable Lifestyles Cluster.
And the culmination of all of these achievements enabled us to cross the bar of 3.0 billion Swiss francs in net sales. This is an exciting milestone. We look forward to continuing to raise the bar in these areas, so that we carry on helping our customers fulfill their aspirations, while making a positive contribution to the planet.
Customers at the heart of our success
Our customers are at the heart of all of these successes. Our goal is to put our innovation to work to anticipate and exceed their needs, while always seeking to delight their consumers.
As we raise the bar, we are focusing on providing best-in-class solutions across all these areas of excellence, for our customers. Let me share some exciting perspectives on this with you.
Reinventing hygiene
Approximately 2.5 billion people globally are without access to adequate sanitation today. We are working hand-in-hand with our customers, as well as NGOs and foundations, including the Bill and Melinda Gates Foundation and The Toilet Board Coalition, to address this challenge by reinventing the toilet experience, and in particular developing cutting-edge molecules to counter malodor.
Enabling healthier food choices
Health and nutrition is a key innovation focus for us. It is estimated that global healthcare costs could rise to between USD 5–10 trillion by the end of the decade due to obesity and other diet-related diseases. We believe there is an important role for flavor companies to play in helping to improve the nutritional profiles of food and beverages in today's world, and we are focusing our innovation efforts in this area. In particular, taste modulation to reduce sugar, salt and fat, without compromising taste.
Becoming carbon neutral
I was honored to be part of the conversations shaping climate change at COP21, as I deeply believe in the power of business to drive change in addressing Co2 emissions. Firmenich has a 120-year heritage of leading its business responsibly. With this in mind we have set ourselves ambitious, industry-leading environmental goals for 2020, in line with our vision to become a carbon neutral company.
To support this vision, we will be making a $15 million investment in renewable energy, confirming our commitment to lead the charge for our industry.
Shaping the future of naturals
We are committed to the responsible sourcing of our natural ingredients, and to operating the most traceable, sustainable and ethical value chain. Our programs cover around 150 products, in 42 countries, impacting the lives of more than 250,000 families. To ensure we're following the strictest international standards, we pursue the most demanding certifications such as Ecocert, Fair trade or Rainforest Alliance.
During COP 21 we announced our decision to join the Livelihoods Fund for Family Farming, Livelihoods 3F to further scale up our impact in this area. Launched in February 2015 with founding investors Danone and Mars, Livelihoods 3F aims to help companies sustainably source naturals from family farmers while improving the productivity, incomes, and living conditions of 200,000 smallholder farmers and their communities.
Firmenich is also a member company of the World Business Council for Sustainable Development (WBCSD), which gives us a credible platform to engage with our key customers and become enablers of their sustainability strategy. We took this commitment one step further last year by becoming co-chairs with P&G of the WBCSD Sustainable Lifestyle Cluster. This organization is focused on uncovering the innovations that will enable companies to make sustainable lifestyles possible in the future.
Scientific excellence
We re-affirmed our commitment to world-class research by endowing two University Chairs–one in Stanford University in the U.S. and one in the Swiss Federal Institute of Technology in Lausanne. Through these chairs we aim to drive fundamental science to its next frontier in critical areas for society: neurosciences and sustainability.
World class leaders to drive transformational agenda
Talent is at the heart of our strategy. As we prepare for our 2020 growth strategy, I am very proud to be surrounded by a team of world class leaders. In the past 18 months I have appointed Chris Millington as president of the flavor business unit, Professor Geneviève Berger as chief research officer, and more recently, Jane Sinclair as general counsel and secretary to the company's board, and Mieke Van de Capelle as chief human resources officer. These executive members will play a critical role in the future success of Firmenich as we embark on our 2020 growth strategy to deliver best-in-class value to our core customer and strategic partners.
cAmbrox is a registered trademark of Firmenich
dClearwood is a registered trademark of Firmenich.
First Person: Professor Geneviève Berger, Chief Research Officer, Firmenich
Research & Innovation Growth Opportunities
As Firmenich advances its transformational agenda, science will play a key role. Research will be the growth engine of the journey and key to our future success. That's why I am working across all of our business units to raise the contribution of research, while also partnering with our customers and strategic partners to ensure our research is making a difference for them.
In particular, I am committed to further differentiate our flavor and fragrance ingredients portfolio, which is the broadest and finest of the industry and cuts across synthetic, natural and biotech molecules. Our goal is to integrate sustainability within our long term innovation programs aiming to shape new game-changing ingredients for both perfumery and flavor palettes.
Biotechnology
We are working on developing a new generation of white biotechnology ingredients, created from renewable sources. After over 10 years of research, in 2014, we launched Clearwood, a white biotechnology, fragrance ingredient, which was recognized as an industry-breakthrough. Recently, it won the Innovation Award from SEPAWA, one of our industry's largest and most prestigious associations in Europe. Building on this breakthrough, we are confirming our leadership in the area of white biotechnology with the production of AMBROX, using the same sustainable platform. This innovation will allow Firmenich to sustain the increasing demand of AMBROX by assuring a long-term and sustainable production process.
Addressing the world's biggest challenges
I am committed to extending the capabilities and deliverables of Firmenich's scientific fields, to develop products that address some of the world's biggest challenges today, such as obesity, malnutrition or access to greater hygiene and global sanitation.
"Our goal is to integrate sustainability within our long term innovation programs aiming to shape new game-changing ingredients for both perfumery and flavor palettes."
In terms of hygiene, poor sanitation, lack of hand washing with soap, and limited access to drinking water are the main cause of 760,000 deaths of children under five years' old.
Building on support from the Bill & Melinda Gates Foundation through its 'Reinvent the Toilet Challenge,' Firmenich took an industry-leading position in 2012 by putting our innovation to work to discover molecules to counter malodor as a means to improve global sanitation. By removing bad smells from toilets, poorer populations are encouraged to use toilets more, as opposed to public spaces. This, in turn, contributes greatly to reducing the spread of epidemics and child mortality in particular. We estimate we positively impacted the lives of more than one million children between FY10 and FY15.
Driving sustainable lifestyles
By 2020, it is estimated that there will be a global population of more than 1 billion people, which will grow to be 9.7 billion by 2050. While this rise of emerging consumers will open opportunities for business, it also poses a massive sustainability challenge, as it will put pressure on the world's natural resources. If 9.7 billion people are to live well on our planet, we must explore new sustainable lifestyles. I deeply believe that innovation will occur by partnering across ecosystems for greater impact. This means that companies need to join forces across their value chain and partner with all their multiple stakeholders and likeminded visionary experts to move the needle. Beyond transforming products, we must consider changing related infrastructure, technology, business models and individual behaviors.
To fully undertake this complex journey, I am very proud of the work Firmenich is doing as co-chair with P&G of the WBCSD Sustainable Lifestyles Cluster. This organization is focused on uncovering the innovations that will enable companies to make sustainable lifestyles possible in the future.
First Person: Chris Millington, President, Firmenich Flavors
Flavors Growth & Innovation Opportunities
This is an exciting time to be in the flavor industry. We believe there is tremendous potential for our business, and the industry at large, to play a meaningful role in the future of food. Some of the biggest growth opportunities lie in the areas of taste modulation, protein and naturals.
Deploying the latest technology in delivery systems, cooling, modulation, and health and wellness is also in our DNA. Firmenich develops breakthrough innovations to meet changing global needs, such as consumer demand for reduced sugar and salt, and our portfolio of flavor solutions is considered to be the most technically advanced. We make healthier food and beverages taste great.
It is also important to bear in mind that innovation is not just about products and research and development. Innovation can live within all facets of our business: from how we create flavors to how we interact with our customers. The environment in which we work is increasingly complex, from a regulatory point of view and from a customer expectations point of view. Constantly evolving to meet the demands of this new reality requires innovative thinking.
Partnering for great taste
Taste modulation continues to be an exciting area of opportunity for the industry. Sugar and salt reduction provide ample opportunities, as our customers turn to us to help them restore the taste profile of their products when sugar or salt has been reduced.
And as this is a growing trend, we see opportunities for the technology to continue to improve. The recent activity we've seen in Mexico, South Africa, India and the U.K., with legislation passed to impose taxes on manufactures for their use of sugar, indicate this trend is here to stay.
"Innovation can live within all facets of our business: from how we create flavors to how we interact with our customers."
Sustainable protein opportunities
Sustainable protein is an important issue for the food and beverage industry. By 2020, consumption of livestock proteins is expected to double, and 70% more food will be needed by 2050 to feed the rapidly growing population. Flavors can play an important role in ensuring we are minimizing our dependence on animal protein by helping to make sure the alternatives taste great.
We are actively working alongside global experts to catalyze a system shift to more sustainable protein production and consumption. This initiative is an exciting example of how business and sustainability objectives are becoming more and more integrated, which is a trend that we feel will continue.
Naturals and side-streams
Our seafood business is an exciting example of sustainable flavor creation. Our seafood facility in Norway processes 10,000 tons of seafood raw materials annually, largely by-products from the fishing industry. Through sophisticated biotechnological processes, we convert the by-product, which had previously been disposed of into the sea, to create seafood extracts and flavors, such as codfish and shrimp, which are used in soup, stocks, sauces and ready-to-eat meals.
By minimizing by-products from the seafood industry and maximizing the value created from the marine resources, we can help meet the market demand for seafood flavors without adding an extra burden on fish stocks.
We believe this type of model reflects real and sustainable innovation. There are endless opportunities within our industry and beyond to tap into existing business models or innovation, so as to create value for our customers and the world at large.
3. IFF
New York
2015 estimated sales: $3,023.2 million
Estimated market share: 12.5%
Chairman and CEO: Andreas Fibig
"We are pleased with how we started 2016, in light of the volatile global operating environment and against our strongest year-ago growth comparison," said Andreas Fibig, chairman and CEO, IFF.
IFF's consistent double-digit growth in sales can be attributed to the company's balance between pursuing mature with emerging markets, as well as establishing business with local/regional customers and with global customers. The company experienced an 11% increase in Q1 sales with a strong growth in fragrance. Currency-neutral sales are strong, growing to 6%.
The New York-based company's first quarter showed high single-digit sales in encapsulation led by fabric care and toiletries. The company also commercialized two new flavor molecules and one natural sweetness modulator, strengthening its savory, dairy and beverage portfolio to grow into strong double-digits. All regions reported an increased growth with North America leading a double-digit increase followed by high single-digit growth in Latin America. Overall, flavor sales showed a decrease of 1% to $372.5 million.
Following the company entrance into the cosmetic actives division with the acquisition of Lucas Meyer, IFF was awarded the silver innovation award at In-Cosmetics for the ingredient, Miniporyld, an eco-friendly and preservative-free natural pore-minimizer for skin care products. Fragrance ingredient sales, including those related to Lucas Meyer, grew to 15%; while overall sales reported a 3% increase to $410.8 million.
IFF continues its pursuit for eco-friendly and sustainable initiatives this year and received a gold rating by EcoVadis for its flavors creative center in Jakarta, Indonesia. As part of the company's 2020 goals, the company has already surpassed its water reduction goal of 25%, increasing the goal to 50%. The company also earned a perfect score of 100 and an A by the CDP Climate "A" List for its action plan to alleviate climate change.
Finally, the company has also announced its partnership with Vapor Communications this year to broaden its fragrance portfolio into digital scent delivery mechanisms. By combining 12 of IFF's scent creations with Vapor Communication's proprietary scent delivery systems, scents can be delivered via digital messages using personal electronic devices for air care use.
d Miniporyl is a trademark of IFF.
4. Symrise
Holzminden, Germany
2015 sales: €2,601.7 million/$2,887.2 million
Estimated market share: 12.0%
CEO: Heinz-Jürgen Bertram
The goal is clearly formulated: Symrise wants to further increase its success in the coming years. Not on its own, but closely and transparently with customers, suppliers, partners and its employees. Here, Dr. Heinz-Jürgen Bertram, CEO, describes how the company plans to sustainably and profitably achieve these goals.
Perfumer & Flavorist: What were Symrise's growth opportunities in the past year?
Bertram: We substantially expanded our competencies in the past year and tapped into new growth fields. Now we must focus on connecting these new application areas with the traditional ones. That is why we are pushing interconnectedness across all levels—with our customers, suppliers and of course, within the company. We also managed to expand our market position in every region and have further built upon the extensive trust that customers already had for us. Here, we always keep the twin ideals of sustainability and economic success in view. At the same time, we bolstered our portfolio, both in terms of content and regions, so that we can better react to the political and economic uncertainties in some countries. Last, but not least, we strengthened our innovative abilities via cooperation within the company and with external partners.
P&F: How else is Symrise expanding its portfolio?
Bertram: Not too long ago, we were strictly considered a supplier of fragrances and flavors. Today, we cover a much larger spectrum of products that optimally complement one another. With the acquisition of the French company Diana, with whom we have just completed our first full fiscal year together, we were not only able to increase sales, but also expanded our range of offers to cover the entire family. By adding baby food and key ingredients for pet foods, we now serve completely new consumer groups and market segments. We are also using Diana's broad range of natural, sustainably grown raw materials for many joint projects.
P&F: With the acquisition of U.S. company Pinova in 2015, how will Symrise expand its flavor and fragrance segments?
Bertram: We now have access to an extensive palette of fragrance materials made from renewable resources. It also gave us entry into new product areas. At the same time, we could strengthen important competencies, like oral care, where we were already the established market leader. We also tightly link these new developments to our more traditional segments. For instance, we combine active ingredients for cosmetics with our perfume compositions, as well as probiotics with oral care products, or use functional ingredients in foods. All these combinations open up growth opportunities for us. Here, we rely on the innovative strength of our employees, who cooperate across departments, divisions and continents. This increases our diversity and lets us continue growing faster than the market for fragrances and flavors.
P&F: In your opinion, how do these expansions within the company connect you with your customers?
Bertram: We have always maintained a trusting relationship with our customers. These companies produce foods, perfumes and cosmetics with our products. In recent years, we have worked even more closely with them. This means engaging with them at even earlier stages in projects and developing solutions in even closer cooperation. This starts at the innovation phase and continues well beyond the stage of process optimization. Furthermore, we have expanded our market research so we now better understand consumer wishes and needs. The result is more refined solutions in product development.
P&F: As sustainability continues its influence on the industry, how do you balance sustainable initiatives with economic success?
Bertram: By constantly assessing every step along the value chain in view of this aspect. That starts with the raw materials. We source them from around the world and often from less developed nations. Take vanilla, for example. Here, we ensure that the farmers are paid a fair price for their goods and that environmental aspects are considered in the growing process. We also ensure that absolutely no child labor occurs. Over the past 10 years, we have been committed to improving education and healthcare in Madagascar, where our vanilla is grown. We have established production facilities there that meet the environmental standards of the developed world. More than 30,000 people depend on Symrise for their livelihood there. Something similar is being developed in the Amazon region in Brazil. We established a site in the rainforest that researches new, sustainable raw materials for perfumes in close cooperation with Brazil's top cosmetics manufacturer Natura. At the same time, many families in the region are benefiting from our commitments there.
P&F: What are Symrise's goals for the next several years? How do you plan on achieving them?
Bertram: We want to continue achieving sales and earnings growth between 5% and 7% and a profit margin between 19% and 22% through 2020. These are ambitious goals. Achieving them will require us to continue building on the three pillars of our corporate strategy: growing together with select customers and in clearly defined markets, improving the efficiency of our processes and sustainably expanding our portfolio areas wherever this makes sense. Furthermore, we will reduce our CO2 emissions, wastewater and other sensitive wastes by a third through the constant refinement of our processes by 2020. We have multiple teams that are focused on achieving these goals. The international non-profit organization Carbon Disclosure Project had good reasons for ranking us as the leading company in the sector last year. It placed us among the top 100 companies in the world for our transparency and activities in this area.
5. Takasago
Tokyo
2015 sales: ¥141,660 million/$1,170.5 millionf
Estimated market share: 4.9%
President and CEO: Satoshi Masumura
This year, the Japan-based company expanded its natural ingredients flavor and fragrance portfolio with the acquisition of U.S.-based Centre Ingredient Technology, Inc. (CIT). Using biotechnology processes, CIT is a producer of natural F&F ingredients and a supplier of specialty ingredients for food, beverage and cosmetics.
The company also partnered together with Evolva to strengthen R&D efforts through fermentation technologies in F&F ingredient production. The partnership, which cost Takasago CHF 1 million, entails a multi-year R&D contract to collaborate on the development and optimization of yeast strains—strengthening both company's sustainability initiatives.
fReporting period is between April 1 and March 31
6. Mane
Le Bar-sur-Loup, France
2015 sales: €947.6 million/$1,051.6 million
Estimated market share: 4.4%
President and CEO: Jean Mane
By continuing to invest in R&D, which supports Mane's biotechnology and encapsulation capabilities, the French company has grown in sales from e769 million/$1,022.1 million in 2014 to e947.6 million/$1,051.6 million in 2015.
Asia continues to be an area of growth for the French-based company, following the company's 2015 expansion in Myanmar to produce flavors and fragrances for all applications. In August 2015, the company expanded its offices into Vietnam, investing in the region's high growth flavor market. In December 2015, its R&D division opened its doors in Cibitung–West Java, Indonesia, which will produce fragrance and liquid flavors and will also support marketing, sensory analysis and administration teams. The 5,000 square meter close by in Cikarang (Jakarta area) manufacturing plant will produce powdered items and savory development.
7. Frutarom
Haifa, Israel
2015 sales: $872.8 million
Estimated market share: 3.6%
Chairman and CEO: Ori Yehudai
Frutarom jump-started 2016 with the acquisition of Austrian savory flavor company, Wiberg, following a series of acquisitions in 2015, which include Taura Natural Ingredients Holding Ltd., Foote & Jenks, Nutrafur and Sonarome Private Ltd.
"In the past four years, we have nearly doubled our sales while more than doubling our profits. The acquisition of Wiberg which joins the 12 acquisitions we made this year already brings us to an annual rate of USD 1.1. billion in sales," said Ori Yehudai, president and CEO, Frutarom.
As part of the company's 2020 growth plan, the Israel-based company has focused on acquiring specialty ingredients in the food and beverage sector. As health and wellness continues to root itself into consumer and customer expectations, Frutarom continues its pursuit for natural and functional ingredients. These endeavors are reflected in the company's acquisitions throughout 2016, which includes Extrakt Chemie and Grow Company Inc., expanding Frutarom's portfolio into plant-based enzymes for pharmaceutical applications. With over 30 acquisition in the past five years, the company plans to reach over $1.5 billion sales by 2020.
Perfumer & Flavorist: The past year has seen changes in F&F regulatory, M&As and sustainability. As companies offer their own color to the evolving landscape, what are the current challenges Frutarom is addressing to improve its portfolio and the industry?
Yehudai: In recent years we have witnessed growing consumer awareness and intensified demand for transparency by food and beverage companies. This, along with a growing preference by consumers for more natural and clean label products and their willingness to try out new food products, has brought about changes in the regulatory landscape of the food and beverage industry which directly affects Frutarom and its peers. Fortunately, Frutarom recognized this trend over a decade ago and has been carrying out a strategy of providing its customers with healthier, cleaner and more natural ingredients and solutions. To further this strategy, Frutarom has also been very active in seeking out and acquiring companies and investing in start-ups whose products and innovations are in line with this trend. As a result, Frutarom today is ideally positioned to answer market needs and provide its customers with a comprehensive range of natural, healthy and added value solutions, such as natural flavors, colors and food protection solutions, as well as added value health ingredients for foods and beverages.
Frutarom sees itself as a market consolidator and is highly active in pursuing and executing M&A deals. We have extensive M&A experience and a strong acquisitions pipeline, and we are rightfully considered as providing a good home for our acquired activities.
P&F: Looking toward the future, what are Frutarom's growth and innovation opportunities?
Yehudai: I believe some of Asia's emerging economies, such as India, China and Vietnam, as well as key countries in Latin America, Africa and the Middle East, offer high growth opportunities for Frutarom. With the economies in these countries developing, their consumer lifestyles and income levels are changing and demand for processed foods is climbing.
As part of its geographic focus, Frutarom has invested in establishing and reinforcing its position in these markets, both by launching activity on its own—Frutarom has just finished building a new state-of-the-art plant in Shanghai and last month inaugurated its new site in Johannesburg to serve the sub-Saharan region—as well as through the acquisition of prime local companies such as Sonarome in India and Inventive in Hong Kong and China, which were acquired last year.
The U.S. market also presents promising growth opportunities. As one of the world's most innovative markets, it provides Frutarom a superb showcase for proving its ability to offer unique cutting-edge solutions combining taste and health as well as responding to the market trend toward natural and clean-label products. Frutarom is well positioned to capitalize on the high growth rates in this market.
In addition, over a decade ago we recognized that the food and beverage market was headed toward healthier food, with more natural ingredients replacing synthetic and chemical ingredients, and foresaw a growing desire to combine great taste with healthy and functional ingredients containing less salt, sugar and fats. Since then Frutarom has been focused on building up a unique product portfolio to fill these market needs and spearhead this trend.
Today over 75% of Frutarom's products are natural and we estimate this percentage will rise, as this is where we are focusing our growth.
P&F: As leaders in the industry, where do you see your company heading? How do you plan on addressing these changes? Where do you see the industry as a whole heading?
Yehudai: Frutarom's growth strategy blends profitable organic growth with strategic acquisitions. Our internal growth strategy is a combination of:
Geographic focus – Strengthening our position in high-growth markets, particularly emerging countries and the U.S.;
Our unique product offering – We are continuing to build up a leading position in offering tailored solutions combining superb tastiness with health and functionality, all under one roof, by investing in the development of natural ingredients to replace artificial ingredients and pioneering the market trend towards clean-label foods.
In recent years we have witnessed more and more food and beverage companies, including leading market players, announcing that they are going more "natural." This mega trend, which can be seen in both the developed and the developing world, is now driving the whole industry to adapt healthier and more natural solutions to replace synthetic colors and flavors, integrate natural anti-oxidants and anti-microbials, reduce sugar and salt, cut down on fats and, wherever possible, eliminate E numbers so as to offer consumers cleaner and clearer labels. I believe that with growing consumer awareness and education, as well as increasing regulation in the food and beverage industry, this mega trend will continue growing in intensity while at the same time consumers will refuse to forego taste. I believe that the trend towards regional and ethnic tastes and offbeat flavor combinations will continue. From a nutritional point of view we definitely see ongoing interest in alternate protein sources and products that boost the immune system and healthy aging.
Today, over 75% of all Frutarom products are natural—from all-natural flavors, through natural solutions for food protection and preservation, to natural food coloring. I believe we are ideally positioned to offer our customers comprehensive solutions combining natural taste and health.
Customer Focus – We stand out from the competition by also catering to mid-size customers, including the fast-growing private-label sector, with the same excellent service and solutions extended to larger customers. This includes the joint development of products and close technical support.
I believe we will continue to see a combination of increasing consumer awareness and demand leading to increased regulation along with higher demand for innovation and sophistication. We will also continue seeing more intense competition and difficulty by smaller flavor and ingredients producers to cope with the increasing demands from customers, consumers and authorities. Based on our track record for growth, I believe Frutarom is well positioned to handle these market developments.
We have an excellent pipeline of prospective acquisitions which, along with continued reinforcement of our market leadership in joining together the worlds of natural flavors and health, will pave the way towards achieving the goals we recently set out for ourselves: USD 2 billion in sales by 2020 along with an EBITDA margin of over 22% in our core activities.
8. Sensient Technologies Corp.g
Milwaukee/Hoffman Estates, Illinois
2015 sales: $667.9 million
Estimated market share: 2.8%
Chairman and CEO: Paul Manning
As part of the company's three-year restructuring plan, Sensient has closed several underperforming facilities, including its subsidiary in Indianapolis, Indiana. Despite these cutbacks, the Illinois-based company has achieved strong growth in its cosmetics and food colors businesses, with consistent growth in Asia Pacific.
Perfumer & Flavorist: The past year has seen changes in F&F regulatory, M&As and sustainability. As companies offer their own color to the evolving landscape, what are the current challenges Sensient is addressing to improve its portfolio and the industry?
Manning: At Sensient, we have implemented a number of significant changes over the last several years, including aligning our business along market segments, rationalizing our production footprint and upgrading our organizational capabilities. Most of this work is close to completion and our attention is now turning to efforts to sell more value added customer solutions. For us, this will mean helping our customers adapt to rapidly changing consumer preferences. Evolving regulation, such as concerns about added sugar or sodium, will create challenges and opportunities, but in the end, consumer preference will drive demand. This means that natural and label friendly ingredients will be important to our customers as will products and ingredients that offer authenticity.
P&F: Looking toward the future, what are Sensient's growth and innovation opportunities?
Manning: Our innovation is focused on sustainable, naturally positioned ingredients and flavors. We also continue to develop flavor modulation solutions that will help our customers adapt their product offerings to meet customer expectations for healthier and more naturally positioned products. Among Flavor companies, Sensient is uniquely positioned because of our expertise in natural color technology. Among Fragrance and Cosmetic suppliers, Sensient is unique in that we offer fragrances as well as colors and other important cosmetic innovations. We will exploit this synergy where there is an opportunity to leverage our expertise and provide an integrated solution to customers.
P&F: As leaders in the industry, where do you see your company heading? How do you plan on addressing these changes? Where do you see the industry as a whole heading?
Manning: The industry will continue to move toward minimally processed, natural and authentic products. But regulatory, product safety and quality demands will also continue to intensify. Balancing these priorities presents a challenge to our customers. Sensient will be a leader in helping customers address these trends. We want our customers to view Sensient as a provider of innovation and solutions. Our offering and our expertise have the potential to be much broader than customers have traditionally expected from a Flavor or Fragrance supplier.
P&F: In your opinion, what are some of Sensient's successes this year?
Manning: We have had very good success shifting our product mix away from undifferentiated ingredients toward value added solutions. A good example of this is within our fragrance business. We are rationalizing some of the basic aroma chemicals and putting more resources behind our fragrances for household and personal care products. One thing that has helped this transition is that we can combine our cosmetic color and ingredients with our fragrance products. Our cosmetic colors and ingredients give us great access to personal care customers and this has helped us to grow fragrance sales with these same customers.
Another success for Sensient has been our focus on smaller regional and national customers. Over the last several years, we have dedicated sales and marketing efforts to smaller innovative customers and this is paying dividends now. In several of our businesses, these customers are delivering much of our growth.
P&F: What region is an area of interest for Sensient? What are you finding that is unique in these regions that offer areas of growth for the company?
Manning: We continue to focus on both our developed markets, as well as emerging markets in Asia and Latin America. Both of these areas are necessary for us to continue to grow our business. You hear a lot of people talking about a slow-down in emerging markets such as China and Brazil, but that doesn't alter our strategy or our emphasis. As an example, Brazil continues to be an important and promising market for Sensient. One of the things we notice there is that development cycles are much shorter than in larger developed markets. Customers innovate quickly and this is good for our business.
gAccording to Leffingwell: "Sensient restated sales of 'traditional flavors & fragrances' and 'natural ingredients' as separate categories for 2012, 2013 and 2014; comparison to previously reported figures indicates that some of the so-called dehydrated products possibly should have been included in sales."
9. Robertet
Grasse, France
2015 sales: €435.3 million/$483.1 million
Estimated market share: 2.0%
CEO: Phillippe Maubert

First Person: Robert Weinstein, President, Robertet Ingredients, CEO Robertet USA
On M&A
From a mergers and acquisitions standpoint, we're a mid-sized company in the industry. We're about $500 million globally [including] all three business units. And so for Robertet, at the current point, we're not really looking to [seek out] mergers and acquisitions because we feel with our size we are still able to generate organic growth, broad-based growth, without making the big acquisitions that some of our competitors are doing in the field right now. However, we wouldn't rule that out. We would be opportunistic in looking at different acquisitions as they became available or as strategically we are interested in it, but at this point in time we really still see that we can generate growth based on the opportunities that we can find in the marketplace.
On sustainability
Our headquarters are in Grasse, France, and we started off in the ingredients business. It wasn't until many years later that we branched out into fragrance and then flavors. And so for us, we've always been about sustainability. Sustainability has kind of become a buzz word and a hot trend in the last 10 to 15 years. Robertet, starting off primarily as an ingredients company, as I mentioned, has always had these partnerships with owner-owned fields in different locations around the world. A big part of our driver is something we call Seed to Scent which is about our strategy about being able to fully trace a fragrance or a flavor or our ingredients from a seed in the field all the way through to the processing and the final fragrance or the flavor. And that's just part of who we are as a company.
On the F&F industry
We see the industry as no longer being just about our core businesses of offering flavors or ingredients to our clients or to the consumer. We're really seeing the industry expanding at the edges and at the fringes. By that we mean expanding into other types of services so like offering cosmetic actives which a lot of the big houses are doing and we are as well. That was one of our growth and innovation opportunities. We started a new division called Robertet Health & Wellness and Robertet Health & Beauty. That focus is really is on creating cosmetic actives for fragrance that work in hair care and skin care applications and in the flavors area it's really about delivery systems and flavor modulation.
Looking toward the future
We're done a couple of things that have been in the press recently. Number one is a partnership with Gingko Bioworks. Gingko Bioworks is a company that is using fermentation as a new ingredient for private platform. We've partnered with them and we're working on a couple of ingredients one is for the flavors area and one is for the fragrance area. We really see this as part of where the market is heading of identifying alternative supplies for ingredients that are sustainable, replicable, and that we can scale up to offer our clients something new and different. It is really widening our portfolio.
The market is moving so fast. Every client is grappling with the speed of change in today's global economy. So we want to make sure that we're adding value. And when we're looking at that across all our divisions, we're looking at several different things. We're looking at technologies and what technologies we can provide. We're always looking up to amp up our creativity and our olfactive intelligence or our flavor intelligence around the world … and how they differ by market. We're looking at our sourcing capabilities to make sure our portfolio is as well-rounded as it can possibly be.portfolio—more so than in most other flavor and fragrance companies. As this has always been the most volatile category in terms of potential market swings, we've grown
First Person: John Simons, Senior Vice President, Flavors, Robertet
On the evolution of the flavor industry
The industry has evolved from a flavorist's standpoint: non-GMO verified; organic compliance; products being allergen-free, pesticide-free and then looking at different regions and what different religious restrictions different regions might have in place like halal and kosher. The whole opportunity is staying on top of this shifting environment especially in the flavorist's area, but then also there's the whole legal interpretation of what is natural? There really isn't a strict definition of what is natural that's consistent on a global level. So obviously it's very much a challenge to stay on top of the regulatory environment not only in flavor, but for also in fragrance. In fragrance, we're seeing a push by clients towards more transparency. And we're seeing that from the biggest players in the market down to the smaller players in the market. Just like every company in the industry, where we're working through those challenges, as well keeping our trade secrets secret, but also working with our clients to make sure that they're satisfied with the level of transparency that we're able to provide.
On flavor sustainability
We have strict rules in place for our sustainability platforms…we have strict rules in place so we're making sure we can continue to guarantee not only our supply, but also the heritage and richness of that particular ingredient. We want to make sure we're always replenishing our sources and we're diversifying our sources as well.
10. Huabao International Holdings Ltd.h,i
Hong Kong
Estimated 2015 sales: ~HKD3,076.6/$396.9 million
Estimated market share: 1.6%
Chairman and CEO: Chu Lam Yiu
Huabao International made its first appearance to the 2015 Leaderboard. Specializing in R&D, production and sales of flavors and fragrances (tobacco, food and cosmetics), the company also acts as an asset management and investment management provider.
Despite the company's decline in 2014 sales of an estimated HKD3,380.9 million, the company moved up in ranks on the Leaderboard this year.
In 2011, the company acquired 100% of Guangdong Golden Leaf Technology and Development Co., Ltd. The acquisition allowed Huabao to implement its reconstituted tobacco leaf (RTL) production with an R&D center in North Carolina.
h For 2014-2015, Leffingwell estimates sales of F&F sectors was 3,380.9 million HKD.
iAccounting period is between April 1 and March 31.
11. T. Hasegawa
Tokyo
2015 sales: ¥47,288 million/$390.2 millionj
Estimated market share: 1.6%
President and COO: Takahiko Kondo
Perfumer & Flavorist: The past year has seen changes in F&F regulatory, M&As and sustainability. As companies offer their own color to the evolving landscape, what are the current challenges T. Hasegawa is addressing to improve its portfolio and the industry?
Kondo: The Japanese domestic market is maturing as a result of the aging population and is expected to remain flat in the coming years; therefore, the competition in this market is becoming more severe. By capturing new demands which would lead to broadened flavor applications, T. Hasegawa will be able to foster the development of the industry.
Under these difficult circumstances, T. Hasegawa has been promoting the solutions-oriented sales initiatives to capture our customer "needs" ahead of the time, and to gain the larger market share in the future, we need to go one step beyond from it to initiate the solutions-oriented sales initiatives capturing our customers' "wants" to increase the winning percentage of the customer projects.
P&F: Which areas of your business are you primarily focusing on and for what regions?
Kondo: Although the Japanese domestic market is maturing as a result of the aging population and is expected to remain flat, it is the foundation of our business accounting for about 70% of all T. Hasegawa group sales.
It is also necessary for us to proactively provide items which have the additional functions such as carbonation enhancers for beverages, replacers for natural ingredients, antioxidant materials, taste flavors, etc. in order to provide solutions for our customers' diversified and advanced demands and become a reliable supply partner. The new applications for flavors such as nutritional food, food for medical use and non-alcohol beer/cocktails have the potential to increase the demand for flavors as well.
While maintaining our revenue base of the Japanese domestic market, it is essential for us to grow in overseas market. There, the Asian market especially China and Southeast Asia are our main focus.
In China, although the economic growth rate is decelerating and there is a potential risk of an economic downturn, demand for foods and beverages using flavors remains strong and is growing. It is also expected that the population of younger generation in China is to grow with the termination of the one-child policy which would lead to a higher demand for flavors. On the other hand, it is very important for the R&D staff to capture the consumers' preferences which vary among different regions in China. Therefore, we need to hire and train the local R&D staff who understands different regional preferences. By combining these locally acquired skills and knowledge in China with the technologies we have been developing and cultivating in Japan, we strive to increase market share for existing customers and to cultivate new customers.
In Southeast Asia, demand for flavors is high and growing with dairy products, beverages, instant noodles, snacks and confectioneries. At Peresscol–a Malaysian company acquired by T. Hasegawa in 2014, we are enhancing the R&D capabilities to enable us to expand the sales of seasoning powder, which is the main product of Peresscol. Acquiring and enhancing the production capabilities of liquid blend flavors is another area we are currently focusing on at Peresscol. Also, we are striving to expand the sales of Peresscol products through our sales subsidiaries in Thailand and Indonesia, and we have also allocated the local sales staff in Vietnam and Philippines which enables us to cover the Southeast Asian market seamlessly.
P&F: Aside from Asia's market, where do you see the company heading in flavors?
Kondo: Our subsidiary in the U.S. has been successful by focusing on the savory flavor categories. To achieve further growth, we are expanding focus to the beverage market supported by the recruitment of sales and R&D staff that has expertise in beverages. In addition, we completed renovation and expansion of the R&D facility of T. Hasegawa USA in 2014 to enhance the R&D capabilities for our customers.
Although the beverage flavor market in the U.S. is led by top global flavor companies, we have opportunities to have our flavors used extensively in U.S. domestic beverage market. We are currently putting greater focus on domestic brands than globally-sold brands and this initiative has started to gain success.
Collaboration between R&D groups in Japan and the U.S. is important since the R&D team in Japan has broad experience in beverages. We can transfer technology accumulated in Japan to U.S. customers through collaboration among these R&D teams and customers. While we continue to secure and expand sales for the savory market that we have historically focused on, we plan to increase flavor sales to the beverage market as well.
P&F: Where do you see the company heading in fragrances?
Kondo: The size of fragrances market in Japan is relatively small compared to flavors accounting for about 20% of the total Japanese F&F market; therefore the competition in the domestic fragrances market is increasingly severe. Amid these circumstances, we are striving to grow our sales by capturing market trends in a timely manner and develop fragrances cater to those trends. In addition, we are focusing on developing high-value-added fragrances, such as long-lasting fragrances and food additive grade fragrances.
In China, as with flavors business, it is very important to develop fragrances with the consumers' preferences—which are different from Japan—accurately captured. In that regard, we locally recruited the current vice president who is in charge of the fragrance division in China in 2012 and increased the number of local staff who understands the consumers' preferences in China. This initiative of organizational change of the fragrance division started to gain success and we will continue our efforts to grow our business with existing customers and to cultivate new customers under the leadership of the above mentioned vice president who is knowledgeable about the local preferences and customers.
P&F: How do you adjust to the fluctuating cost of raw materials?
Kondo: The impact of raw material cost fluctuations is limited since we purchase a wide range of raw materials—increased price for certain raw materials can be offset with the cost reduction of other raw materials. The impact of the fluctuation of foreign exchange rate on our business is limited as well since the values of exporting and importing are almost equal.
In addition, we established a project to reduce the raw material cost through promoting global purchasing with overseas subsidiaries and rationalization efforts.
P&F: Where does sustainability play a role in your company's growth strategy?
Kondo: We regard taking over the irreplaceable earth for the next generation as an important task for the company and also for the entire human race. Accordingly, we have put in place an environmental policy that declares that we are to strive to actively contribute towards environment conservation in every aspect of our business activities. In addition, we have put in place an environmental safety action policy and each facility institutes a concrete measures based on the company policy. We also regard sustainability as one of the most important risk control principles. Accordingly, we take account of global environmental issues in our business operations and adapt and respond to our natural surroundings.
P&F: What are your biggest successes this year?
Kondo: The second phase of the capital investment of Suzhou Plant to enhance the production capacity completed and started operation in June 2015. This has increased our production capacity in China by about 30% and provides us with the ability to meet the increasing demand for flavors in China. To fully utilize our production capabilities, we will continue the efforts to win the customer projects for the products with high demand for flavors such as beverages and instant noodles by cultivating new customers and enhancing business relationships with existing customers.
Our basic policy on globalization is to take a step-by-step approach by allocating human resources and funds efficiently, and business alliances and M&As have always been our options to facilitate our globalization. In this regard, we reached an agreement on business alliances with Ajinomoto Co., Inc. regarding research, development and commercialization of natural flavors using biotechnologies and fermentation technologies, and with Universal Leaf Tobacco Company, Inc. to diversify supply source of natural ingredients. Both of these business alliances became effective in August 2015.
Regarding the business alliance with Ajinomoto, we have been addressing the need for securing the supply of natural flavors since the market for natural flavors has grown dramatically backed by a consumer trend toward natural beverages and foods. Therefore, the decision of forming a business alliance has been made to research, develop and commercialize fermentation-derived natural flavors through combining the technologies of T. Hasegawa and Ajinomoto. Natural flavor is defined by the regulations in Europe and the U.S. as products extracted or fermented from natural materials. Extraction is currently the most commonly used method, but it has issues of securing raw materials and cost. Consequently, methods using fermentation have been attracting attention in recent years.
Ajinomoto has its original leading technologies in the fields of biotechnology and fermentation technology, cultivated through their research and development of amino acids. By combining T. Hasegawa's flavor refining and formulation technologies with Ajinomoto's technologies, we are to research, develop and commercialize fermentation-derived natural flavors. We are currently aiming to commercialize fermentation-derived natural flavors within a year and to expand the business overseas.
Regarding the business alliance with Universal Leaf Tobacco Company, Inc., it has always been a challenge for us to secure and diversify the source of natural ingredients with cost fluctuations, and we believe the business alliance with Universal Leaf Tobacco will be an effective approach to address this challenge.
Finally, the test growing of vanilla beans started in Brazil in January 2016 and is on track.
j Accounting period between October 1 and September 30. Net sales reported are company consolidated sales.
Mark E. Bair, President & CEO, Americas, T. Hasegawa USA, Inc.
P&F: The past year has seen changes in F&F regulatory, M&A's and sustainability. As companies offer their own color to the evolving landscape, what are the current challenges T. Hasegawa USA is addressing to improve its portfolio and the industry?
Bair: Our on-going challenge is to continue meeting our customers' ever evolving need for high-quality flavors that add real value to the foods and beverages they offer customers and consumers—in a very competitive environment. That means continuing to be innovative through our flavor creation and application processes, driving greater efficiency throughout all aspects of our operations, and ensuring superior service and support for our customers. At the end of the day, we want customers to think of T. Hasegawa USA as their "go-to" source for flavors because we combine world-class capabilities of a leading global flavor company—with the responsiveness and flexibility of a leaner company—in service to our customers' success.
P&F: Which areas of your flavor business are you focusing on and for what regions?
Bair: Our U.S. business, which began in 1978 has historically focused on the savory flavor business. That's due to the size and growth of savory-based categories, our original customer base and our parent company's experience in creating and producing a wide range of quality savory flavors. That has been and will continue to be a major strategic focus for our business here.
With that said, our business units in Japan, China and Asia are highly respected for their ability to create and produce a wide spectrum of unique flavors across a variety of beverage categories. Because of this heritage, and the long-term dynamic growth of beverages in North America, we recently expanded T. Hasegawa USA's strategic focus to include beverage flavors as a second key pillar. We're drawn on our parent company's historic strengths, particularly in coffee and tea beverage flavors —while simultaneously expanding our domestic capabilities in flavor creation/applications and customer support, to offer both emerging and established beverage customers an attractive new alternative for unique, market-driven flavors.
P&F: What do you think will be the main driver for the U.S. flavor business in the coming year?
Bair: The main drivers for food and beverage flavor sales in North America continue to be innovation and customer value – regardless of category. It's well understood that innovation drives brand differentiation, and is a fundamental requirement to fuel consumer/customer interest and purchase of food and beverages. Customer value is also a requirement to remain relevant and attractive to customers and consumers throughout the value chain in our highly competitive retail environment.
Innovation in foods and beverages in North America continues to be driven by four key consumer trends: 1) growth in custom and artisanal foods and beverages; 2) flavors representing regional preferences from diverse populations around the globe; 3) interest in both health and indulgence; and 4) desire for simplified, clean labels including natural, non-GMO and organics. 'Value' – is a function of 'what you get,' aligning well with 'what you pay,' and continues to be a constant for consumers, customers and the entire value chain.
P&F: How do you adjust to the fluctuating cost of raw materials?
Bair: Raw material cost fluctuations are an ongoing factor in the flavor business. We are addressing this through strategic review and analysis of all of our cost drivers, including raw materials. We are always looking for how to make our supply chain more robust in terms of availability of raw material availability, alternative supply sources and appropriate prices for those materials. One of the keys to this is a strong forecasting system that enables us to look ahead and plan for our raw material needs to support customer demand—including any expected changes in raw material availability or cost. The first line of defense to cost increases is achieving favorable contracts with supply partners. Second, we're always seeking ways to enhance operating efficiencies to be more cost efficient. Finally, we seek to mitigate any raw material cost increases with customers, through creative solutions that create win-win outcomes.
P&F: What in your opinion were your company's biggest successes this year?
Bair: One of our big successes internally is the progress that we have made developing our organizational capabilities in support of customers. For example we recently established a new vice president of operations position and recruited a highly experienced and capable food manufacturing executive to provide the leadership required to support rapid growth with customers in North America. We also recruited a new senior director of business development who brings to us over 25 years of flavor industry sales and business development experience.
Another area of success was implementation of several new business processes and enterprise software tools that enable us to be a more efficient creator and manufacturer of flavors.
In terms of market successes, we continue to grow our sales revenue at a rapid pace—both among current customers and new customers. We are successfully building our beverage business by offering customers new, innovative flavors with rapid turnaround time and collaborative development support.
P&F: What are the biggest challenges that the U.S. flavor industry faces right now?
Bair: One of the biggest challenges continues to be meeting regulatory requirements—a prime example being the Global Harmonization System (GHS) that took effect in June 2015, with the second phase taking effect in June 2016. In addition, the Vermont GMO labeling laws have added another layer of regulatory complexity that has to be addressed throughout the supply chain. These developments require significant investment in systems and processes to ensure full compliance. In addition, continued strong public interest in non-GMO ingredients, organic and natural ingredients, enhanced nutrition and eliminating certain ingredients like PHO's represent both challenges and opportunities for flavor companies and their customers.
Final Thoughts
As challenging as the environment is, it continues to be a great time to be in the flavor business working closely with customers in the food and beverage industry. I have never experienced another time in which foods and beverages have received more consumer attention and interest. As a thriving business unit of a thriving 113-year-old flavor and fragrance company, all of us at T. Hasegawa USA are enthusiastic about the future of the flavor business.