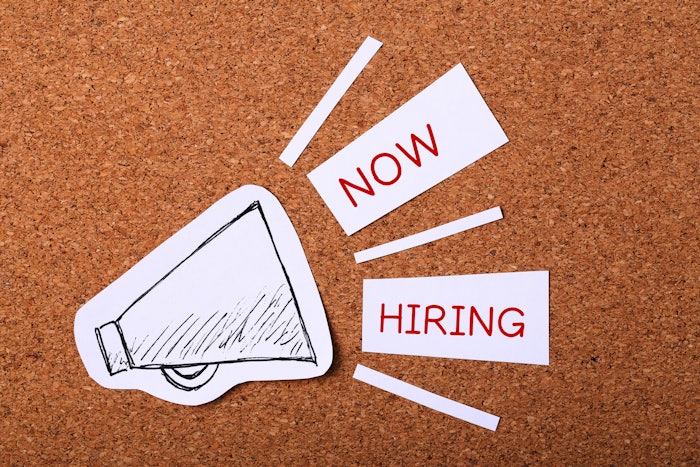 dreamstime
T. Hasegawa is looking for a senior sweet and beverage flavor chemist, who will provide their expertise to create excellent sweet and beverage flavors to service our customers. The senior flavor chemist is responsible for the successful execution of assigned projects from concept to commercialization, the improvement of the quality of our products portfolio as well as its expansion and cost optimization of sweet and beverage flavors.
Related: T. Hasegawa Releases Regional and International Flavors Trends Report
Overview:
Understands and adheres to T. Hasegawa USA guidelines for the creation of safe and stable flavors.
Works independently and in collaboration with other departments involved to quickly develop, modify, duplicate flavors as well as develop, introduce and implement novel technologies, processes or raw materials.
Utilize their strong technical expertise and problem-solving skills to successfully manage complex projects and multiple priorities and timelines.
Successfully manage customer projects with completion within expected timelines.
Develops new flavors for internal proactive projects to support department initiatives.
Help maintain and improve product quality
Work collaboratively with all T. Hasegawa USA departments to troubleshoot, flavors, raw material or process issue in a timely manner.
Provides technical leadership and support to departments within the company, including Sales, Marketing Customer Service and Operations.
Maintains excellent customer relationships by working collaboratively with Sales, Marketing and Applications.
Supports the Sales team and Sales activities by providing technical support during customer visits and other events such as expos, food shows, product demonstrations, and technical presentations, on-site or remotely.
Helps maintain, defend and expand current customer products.
Successfully interacts with key customers to identify opportunities to expand our core technologies.
Support and lead flavorists training program and technician's training and help identify and remedy the gaps in R&D technical expertise.
Stays current with new flavor development and new flavor processing techniques.
Some travel may be required.
This

position

may or may not

directly

supervise

subordinate

employee.
Qualifications
Experience

and

coursework

in

the

flavor

industry commensurate

with

title

will

be

required.
Certification

through

 the 

Society

of

Flavor

Chemists

is required

.
Fifteen or more years of flavor creation experience.
Soft

skills such

as

leadership,

coachability,

mentoring

skills,

etc.
Ability to

read,

speak, write

and

understand

English.
Minimum

of

a

bachelor's degree

in

food

science,

chemistry or

 a 

closely

related

field. Advanced

degrees

in

related fields

 are 

always

a

plus.
Apply for this job using the link below:  
https://www.thasegawa.com/employment-application-form/?position=Senior%20Flavor%20Chemist%20Sweet
Want to know everything going on in flavor & fragrance? Sign up for P&F+'s newsletter. You can also follow along on Instagram and LinkedIn.