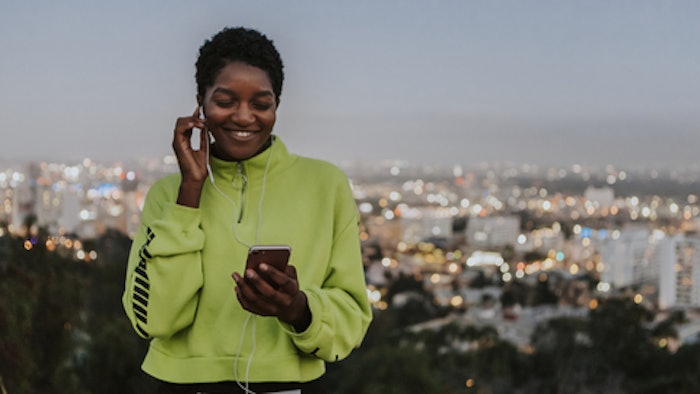 dreamstime
Have you tuned in to one of Perfumer & Flavorist+'s podcasts yet? From flavor and fragrance, company milestones, biotechnology and more, here's a roundup for recent pods from the last year to listen in on while you clean, drive or work out!
Founded in 1865, Blocki Perfumes is one of the longest-running family-owned and operated fragrance brands. Blocki Perfumes' Tyler Kraemer to discuss the company's legacy, perfume collection and the future of fragrance.
The Middle Eastern fragrance market size is projected to reach $4,414.1 million by 2027. Iberchem perfumer, Ana Gómez breaks down trends, differences between the U.S./EU markets and the Middle East as well as key ingredients favored in formulations. 
During World Perfumery Congress 2022, seasoned fragrance curator, Mark Knitowski, took the stage to dig into fragrance development. Perfumer & Flavorist+ managing editor, Jenna Rimensnyder, linked up with Knitowski once he returned from Miami to dive deeper into the topic. 
P&F+ managing editor, Jenna Rimensnyder alongside P&F+ associate publisher, Paige Crist, connect with Argeville flavor development director, Yann Gayton, to discuss the evolution of the company as well as his projections for the future of flavor.
Perfumer & Flavorist+ connects with Abolis CEO Cyrille Pauthenier to discuss the company's role in meeting the industry's needs in biotech, what it means to be "bio-synthesis architects" and more.
P&F+ managing editor Jenna Rimensnyder alongside associate publisher, Paige Crist, connect with Bedoukian president, Robert Bedoukian, Ph.D., alongside his son and vice president of sales, David Bedoukian.
Initech CEO Rich DiBernardo shares best practices and solutions.
Amy Marks-McGee discusses the latest trends in candles and air care.
Symrise perfumer, Nathalie Benareau, discusses sustainable fragrances.
Stephen Rich discusses what it means to be a "beer expert."
Saskia Wilson-Brown talks about her entry into fragrance, future plans and more.
Cyndie Lipka discusses her upcoming Flavorcon session alongside William van Dongen of VCF Online, "Food Pairing and Beyond: Matching Flavor Profiles Using Big Data Analysis."
Scent Beauty's CEO Stephen Mormoris discusses the excitement of recent and upcoming fragrance launches, celebrity collaborations and much more.
Fragrance curator Mark Knitowski digs into the topic synthetics.

Want to know everything going on in flavor & fragrance? Sign up for P&F+'s newsletter. You can also follow along on Instagram and LinkedIn.