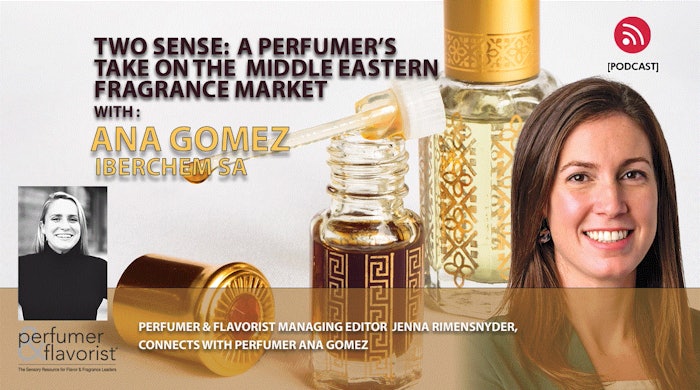 This podcast is sponsored by:
Iberchem Sa
The Middle Eastern fragrance market size is projected to reach $4,414.1 million by 2027. Iberchem perfumer, Ana Gómez joins Perfumer & Flavorist+ managing editor, Jenna Rimensnyder, to discuss the nuances of the market. Gómez breaks down trends, differences between the U.S./EU markets and the Middle East as well as key ingredients favored in formulations. 
Register below to tune in!