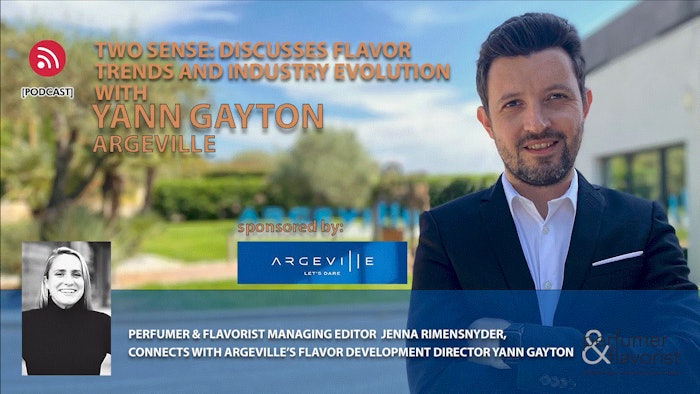 This podcast is sponsored by:
Argeville
While in France,
Perfumer & Flavorist+
(
P&F+
) managing editor, Jenna Rimensnyder alongside
P&F+
associate publisher, Paige Crist, stopped by the
Argeville
offices in Mougin. In this sponsored podcast, the two connected with Argeville flavor development director, Yann Gayton, to discuss the evolution of the company as well as his projections for the future of flavor. Happy listening!