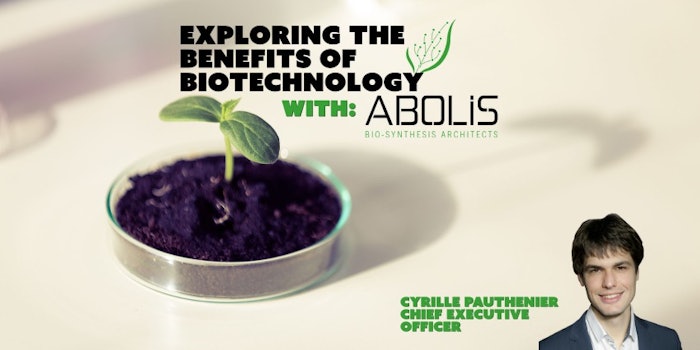 This podcast is sponsored by:
Abolis
With more and more F&F ingredients derived from fermentation and biotechnology being announced and penetrating the market with growing success, the F&F sector's attention is growing on this set of innovative tools and solutions to expand its ingredient offerings. Perfumer & Flavorist+ connects with Abolis CEO Cyrille Pauthenier to discuss the company's role in meeting the industry's needs in biotech, what it means to be "bio-synthesis architects" and more.
Abolis Biotechnologies is a European biotech company specializing in displacing unsustainable compounds and functionalities by developing new microbial strains and integrated bioprocesses, harnessing the power of natural biodiversity and microbial strain engineering.