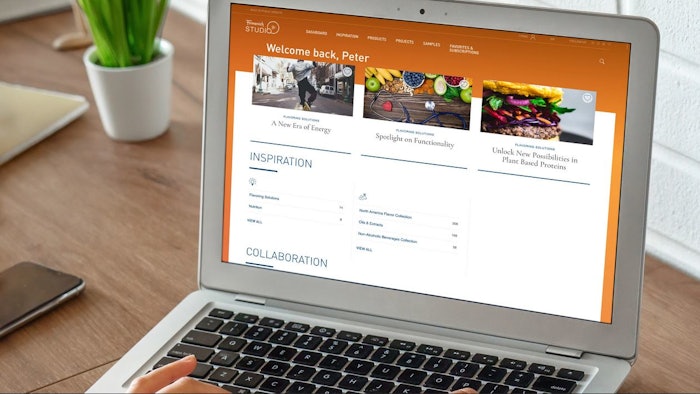 Firmenich has launched Firmenich Studio, a personalized digital platform connected to the suite of Firmenich resources. Firmenich Studio is designed to help customers build their future fragrance and food and beverage creations.
Related: Firmenich Establishes Scientific Advisory Board
The platform provides customers with simple, instantaneous access to the company's detailed product information, as well as updates on projects, sample requests and key regulatory documentation.
Adding to the company's digital transformation, diet transformation and positive perfumery ambitions, Firmenich Studio includes the proprietary EcoScent Compass, promoting transparency and traceability in fragrance creation.
Similar capabilities for creation in Taste & Beyond will be rolled out in the coming months.
Eric Saracchi, chief Digital and Information officer, said, "Firmenich Studio is an important milestone and foundation to our digital transformation journey. Part of a larger end-to-end ecosystem, this new collaboration platform provides our customers access to more data and consumer insights at their fingertips. This also enables our customers to stay ahead of the ever-changing consumer demands and increases speed and accuracy."
Want to know everything going on in flavor & fragrance? Sign up for P&F+'s newsletter. You can also follow along on Instagram and LinkedIn.