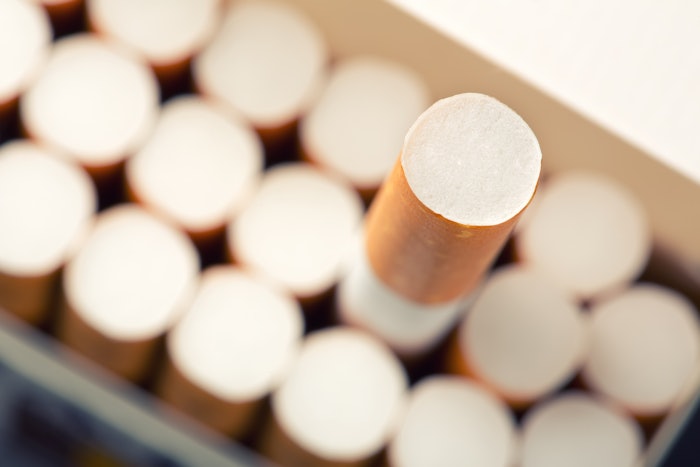 The Food and Drug Administration on Thursday announced a plan to ban sales of menthol-flavored cigarettes in the United States, according to a report from The New York Times.
Related: [Update] FDA to Release Plan to Bar Menthol Cigarettes Nationwide
The proposed ban was announced following lobbying by tobacco and retail interests.
Taking menthol cigarettes off the market is expected to further reduce smoking levels, although the ban does not cover menthol e-cigarettes. The FDA is currently reviewing all vaping products being sold in the United States to determine whether to allow them to stay on the market. Sales of these products began before the FDA had regulatory authority over them. The agency has so far granted marketing approval to makers of some tobacco-flavored vapes. Some menthol products remain on the market as the agency mulls how to rule on some of the top-selling devices.
The blueprint for the ban will be published as a proposed regulation in the May 4 Federal Register and will be open for public comments for at least 60 days after that, then finalized with possible revisions. The FDA will convene listening sessions to engage with the public on the proposal in June.
It is expected that it will take a least a year to go into effect. The tobacco companies are likely to contest the rule in court, which could result in a long legal battle and more delay. There is also a concern among advocates that banning menthol cigarettes would push the products into illegal markets.
In 2009, the Tobacco Control Act passed, giving the F.D.A. the authority to regulate tobacco products, however, menthol was exempted from the tobacco flavors that would be banned.
The New York Times report states that the FDA announced that it "cannot and will not enforce against individual consumers for possession or use of menthol cigarettes or flavored cigars."
Want to know everything going on in flavor & fragrance? Sign up for P&F+'s newsletter. You can also follow along on Instagram and LinkedIn.