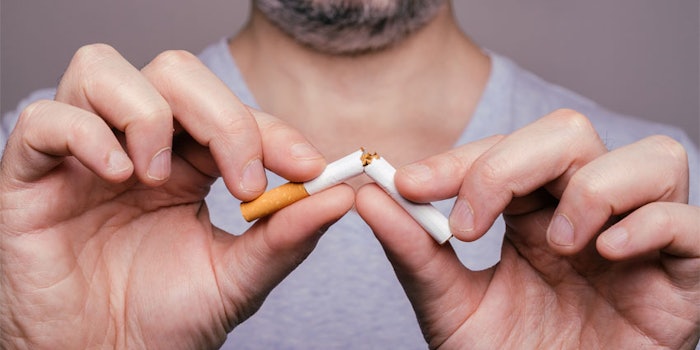 In a plan to be released April 29, 2021, the FDA stands to bar menthol cigarettes nationwide, per Politico.
Related: Ban on Flavored Tobacco?
While the FDA does not yet have a permanent commissioner in place, and the reform will likely take years to implement, the menthol ban would be one of the most forward actions of regulation against the tobacco industry since 2009.
The plan is being issued in response to a citizen's petition from 2013 by public health groups. After two anti-tobacco groups sued for a decision last year, the FDA then received a court order to issue a response by April 29. Enacting a ban on menthol would involve a draft rule and months of seeking public comments.
Previous FDA commissioners who have stood against tobacco use have faced backlash within the GOP.
Democrats have also expressed concern over the ban of menthol, arguing it would exacerbate already over-policed Black communities and cause more encounters with police and potentially harmful stop-and-frisk policies.
Supporters of the ban say it would focus on retailers and not criminalize personal use or possession.
Update: If implemented, the FDA's enforcement of any ban on menthol cigarettes and all flavored cigars will only address manufacturers, distributors, wholesalers, importers and retailers. The FDA cannot and will not enforce against individual consumer possession or use of menthol cigarettes or any tobacco product. 
Are you an expert in the F&F industry? We want you to speak at Flavorcon 2021! Review the speaker guidelines and fill out the proposal form by June 18, 2021.
Matt Myers, president of the Campaign for Tobacco-Free Kids, said, "It would certainly be better to have a permanent commissioner and would certainly be better not to have a person in the job who was not worried about possibly being appointed or not, and facing a confirmation or not. My suspicion is that if there was not a court deadline, this would not be front and center at this moment."
Aamra Ahmad, senior policy counsel at the American Civil Liberties Union, said, "We're seeing time and time again in police encounters for really minor offenses that these encounters will escalate into violence and killings of people of color."
Nia Heard-Garris, a Chicago-area pediatrician and chair of the American Academy of Pediatrics Section on Minority Health, Equity and Inclusion, said, "I understand the concerns of lawmakers, but I also think when we're talking about saving people's lives, it becomes an even bigger issue we're talking about preventing the next generation of Black and brown smokers."
Acting FDA Commissioner Janet Woodcock, M.D. said, "Banning menthol—the last allowable flavor—in cigarettes and banning all flavors in cigars will help save lives, particularly among those disproportionately affected by these deadly products. With these actions, the FDA will help significantly reduce youth initiation, increase the chances of smoking cessation among current smokers, and address health disparities experienced by communities of color, low-income populations, and LGBTQ+ individuals, all of whom are far more likely to use these tobacco products. Together, these actions represent powerful, science-based approaches that will have an extraordinary public health impact. Armed with strong scientific evidence, and with full support from the Administration, we believe these actions will launch us on a trajectory toward ending tobacco-related disease and death in the United States."
Mitch Zeller, J.D., director of the FDA's Center for Tobacco Products, said, "For far too long, certain populations, including African Americans, have been targeted, and disproportionately impacted by tobacco use. Despite the tremendous progress we've made in getting people to stop smoking over the past 55 years, that progress hasn't been experienced by everyone equally. These flavor standards would reduce cigarette and cigar initiation and use, reduce health disparities, and promote health equity by addressing a significant and disparate source of harm. Taken together, these policies will help save lives and improve the public health of our country as we confront the leading cause of preventable disease and death."
Want to know everything going on in flavor & fragrance? Sign up for P&F+'s newsletter. You can also follow along on Instagram and LinkedIn.