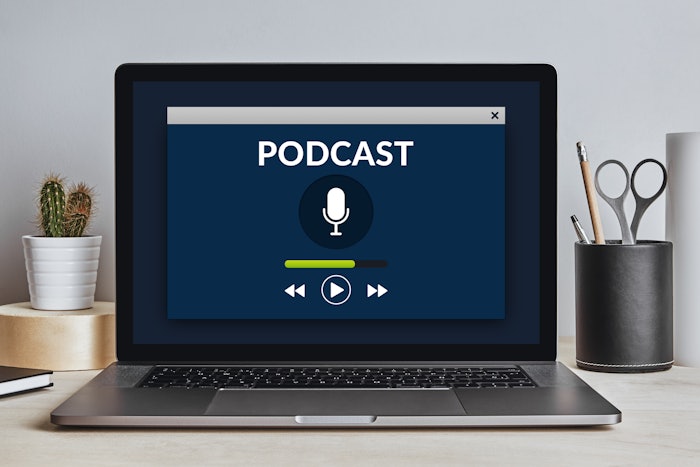 Did you know that Perfumer & Flavorist+ hosts a slew of podcasts, videocasts and webcasts on the site? You can access multimedia content by visiting perfumerandflavorist.com/multimedia to watch live or on-demand webcasts, and tune into podcasts and videocasts at your leisure. Each podcast provides new and exciting insight regarding the flavor and fragrance industry you won't want to miss. Be introduced to new companies and learn about their initiatives and latest launches.
Here's what's currently on the menu:
Register for the webcast Strengthening Confidence in Fragrance and Flavor (May 24)
[video] Discussing Flavor, Fragrance and Legacy with Frallier
[podcast] Exploring the Benefits of Biotechnology with Abolis
[podcast] One-on-One with Oldvine Fragrance
Upcoming Listens
[podcast] Two Sense: Perfumer Neha Okhade Talks Fragrance Trends Leading Up To WPC 2022 (June)
[podcast] Two Sense: Amy Marks-McGee Dives into Candle and Air Care Trends (August)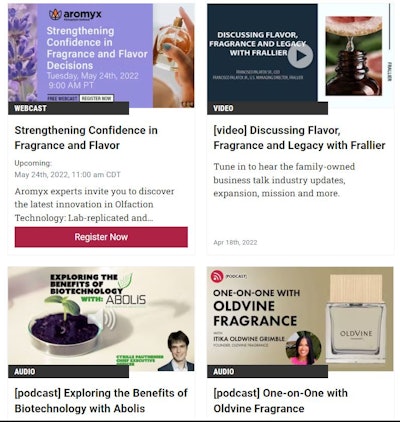 To learn more about sponsored podcasts, videocasts and webcast, contact Paige Crist ([email protected]).