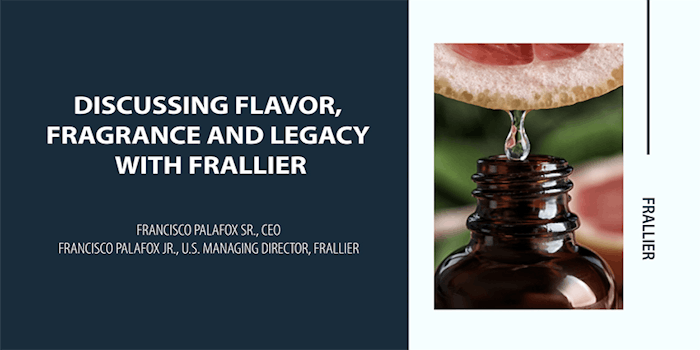 This video is sponsored by:
Frallier
Perfumer & Flavorist+ managing editor, Jenna Rimensnyder, connects with Frallier's father-son duo, CEO Francisco Palafox Sr. and U.S. managing director Fransisco Palafox Jr. The two discuss the company and F&F industry's evolution over the last 80 years since Frallier was founded, the importance of customer relationships, Frallier's mission and goals and more.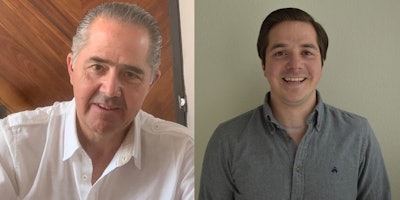 Francisco Palafox Sr., has been Frallier's CEO for over 10 years now. Prior to this position he was responsible for all the commercial activities, as well as for the R&D teams, leveraging his experience and vision to grow the business year after year. He started in sales for the fragrance business unit. Through the years he has been part of the board of directors at the ANFPA (Asociación Nacional de Fabricantes de Productos Aromáticos) and he is currently the Director of HWAW (His Way at Work) for Mexico City. He has been instrumental in the transformation of the business and has established a legacy in terms of the company's vision and culture.
Francisco Palafox Jr., the next generation of the family business, began his involvement with Frallier as a child, when he visited the manufacturing site with his father as he was intrigued by the world of flavors and fragrances. He was exposed to sensory evaluation from a young age as his father would bring applications home for him and his siblings to evaluate. 
Francisco has a bachelor's degree in marketing from Universidad Iberoamericana in Mexico City, his background in industrial sales began in 3M where he worked in various business units developing strategies to penetrate several industrial markets. He developed his career in marketing and business development within 3M before he formally joined Frallier in 2020 as the managing director for the United States. 
Happy listening!