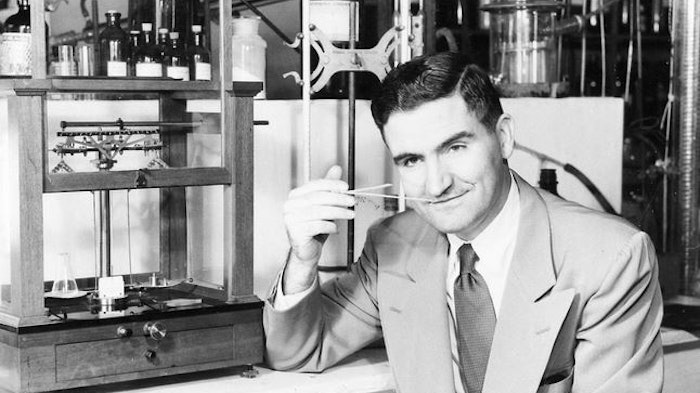 Bedoukian Research / Instagram
Bedoukian Research, Inc. is celebrating the 50th anniversary of its founding. 
Related: Bedoukian Research Announces Partnership with Ardra Inc.
Bedoukian Research was started by Paul Bedoukian, Ph.D., in 1972 as a supplier of specialty flavor and aroma ingredients. Over the subsequent decades, Bedoukian Research expanded to serve a global flavor and fragrance market and it experienced significant growth in products, personnel and manufacturing capabilities. Bedoukian now produces over 300 flavor and fragrance molecules used in the manufacture of food, personal and home care products, as well as fine fragrances.
To mark its anniversary, Bedoukian is refreshing its brand. A new logo has been created that visually connects the business to the flavor and fragrance industry. The company is also in the process of launching a new website that is designed to be more user-friendly. 

In 1975, Paul Bedoukian's son, Robert Bedoukian, Ph.D., joined the company and is now the current president of the family-owned business. He also serves on the board of directors of the Research Institute for Fragrance Materials (RIFM) and the Fragrance Creators Association (FCA). He is a recipient of the Purdue University College of Science Distinguished Alumni Award and has also actively focused his business on sustainability while implementing new processes and procedures to improve Bedoukian Research's environmental footprint. Bedoukian Research and the entire Bedoukian family also make significant contributions to local, regional and national charities.
Robert Bedoukian, Ph.D., remarked, "Fifty years in business is an incredible milestone for any company. Bedoukian Research has achieved this success through the hard work, passion and dedication of our team members; the development, adherence and continued improvements of our products and processes, and a culture focused on providing superior customer service. Our goal fifty years ago was the same as it is today. We are committed to developing the highest quality products and providing the best service in the flavor and fragrance industry."
He continued, "We have been proud to be a leader in our industry for the past half a century. Our new branding and website will underscore our leadership for decades to come. One of the benefits of success is that it provides the ability to make positive change.  As proud as I am about all that has been accomplished by everyone involved with Bedoukian Research, I am equally proud of what it has allowed us to do outside of the company."
Want to know everything going on in flavor & fragrance? Sign up for P&F+'s newsletter. You can also follow along on Instagram and LinkedIn.