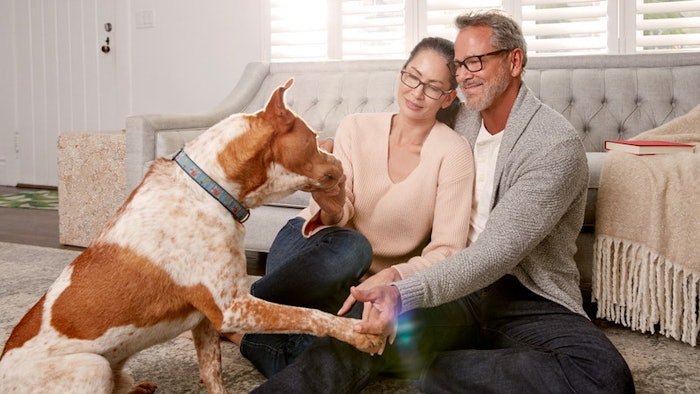 Symrise has announced that it has expanded its global pet nutrition market with the acquisition of Schaffelaarbos, a Dutch-based producer of egg protein in pet food for the European Union.
Related: Symrise Opens Production Plant in Granada, Spain
By combining the activities of ADF/IsoNova in the United States with the facility of Schaffelaarbos in Barneveld, NL, Symrise will complement its current capabilities. The annual sales of Schaffelaarbos amount to around €25m. The closing of the transaction is expected in January 2022. The purchase amount has not been disclosed.
Schaffelaarbos is a leading player in the manufacturing of sustainable egg proteins for the pet food industry in the European Union. By processing eggs unsuitable for human consumption, Schaffelaarbos is the partner of choice across Europe. The company prevents unnecessary waste and contributes to a positive circular food system. Schaffelaarbos enjoys strong supplier intimacy with long-term supply contracts. Employing 39 people, Schaffelaarbos has a fully automated, state-of-the-art facility in Barneveld, the Netherlands, as well as a facility under construction in Turkey with a strategic joint venture partner.
Symrise will acquire 100% of Schaffelaarbos from private investment firm Intersaction and the management. Symrise will finance the transaction through a dedicated bank facility.
Dr. Jean-Yves Parisot, president of Flavor & Nutrition of Symrise, said, "The acquisition of Schaffelaarbos represents a prime opportunity to accelerate Symrise's ambition to become a reference global player in pet nutritional solutions while contributing to a positive circular food system. The combination of our activities of ADF/IsoNova in the United States and the leading position of Schaffelaarbos in the European Union will enable us to even better serve our customers with a global portfolio and a regional supply chain—thereby further increasing customer intimacy. By bringing the two leading experts in the sector together, we will expand our product range in the area of high-quality protein from eggs, enhancing at the same time further our value proposition in Taste, Nutrition and Health."
Mathieu Woltring, CEO of Schaffelaarbos, said, "I am very enthusiastic about this transaction. Our two organizations both value the industrial proximity to our clients and share a common vision based on the valorization of by-products. We will accelerate our journey together and join forces in making the pet food business even more sustainable in the future."
Want to know everything going on in flavor & fragrance? Sign up for P&F+'s newsletter. You can also follow along on Instagram and LinkedIn.