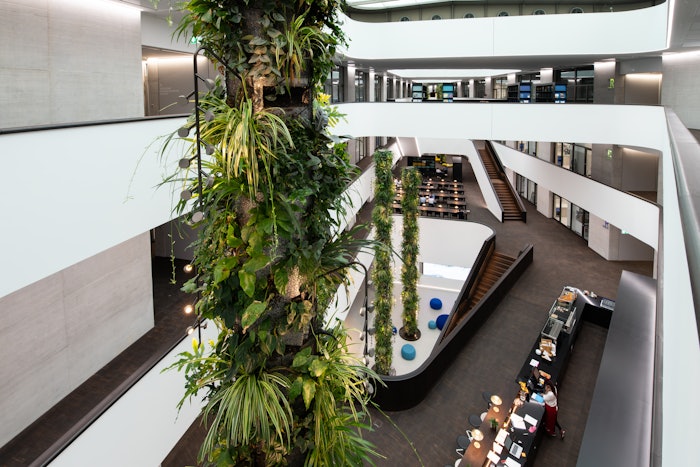 Givaudan media
Givaudan has released its half year results for 2023. If you haven't had a chance to explore the company's Leaders & Newsmakers interview, be sure to visit the July 2023 issue.
The following are company sales report highlights and category updates.
– Sales of CHF 3,535 million, an increase of 2.4% on a like-for-like1 basis and a decrease of 3.2% in Swiss francs 
– Sales performance demonstrates the global strength of Givaudan's business, with excellent growth in Fine Fragrances, high growth markets and Europe 
– Comparable EBITDA3 of CHF 803 million, a margin of 22.7% compared to 22.5% in 2022 
– Net income of CHF 449 million, an increase of 9.0%, when measured in local currency terms 
– Free cash flow4 of 2.9% of sales or CHF 104 million, an improvement of CHF 251 million over 2022 
– Performance improvement initiatives are well on track with first results already delivered 
– Rated 'A' by CDP: Givaudan has once again been recognized for its global leadership in engaging its supply chain on climate as part of CDP's latest Supplier Engagement Rating Leaderboard
Fragrance & Beauty
Fragrance & Beauty sales were CHF 1,672 million, an increase of 6.4% LFL1 and 1.6% in Swiss francs. The good growth was driven by the strong performance of Fine Fragrances with sustained high levels of new business, as well as the impact of price increases across all businesses.
On a business unit basis, Fine Fragrance sales increased by 16.2% LFL against a high prior year comparable growth of 17.9%, Consumer Products sales increased by 3.7% LFL and sales of Fragrance Ingredients and Active Beauty increased by 4.4% LFL. 
Taste & Wellbeing
Taste & Wellbeing sales were CHF 1,863 million, a decrease of 0.9% LFL1 and a decrease of 7.1% in Swiss francs. On a regional basis, sales in Asia Pacific decreased by 5.0% LFL; in South Asia, Africa and the Middle East, sales increased by 19.1% LFL; in Europe, sales increased by 3.6% LFL; in North America sales decreased by 11.7% LFL, and in Latin America, sales increased by 10.5% LFL. Within the product segments, there was strong double-digit growth in snacks and good momentum in sweet goods, whilst weaker volumes in other segments resulted in a reduced sales level compared to the same period in 2022.  
According to the company release, with sustained higher input costs in 2023, the company continues to implement price increases in collaboration with its customers to fully compensate for the increases in input costs. 
Gilles Andrier, CEO shared, "We are pleased with our solid performance in the first half of 2023, with particularly strong performance in Fine Fragrances, high growth markets and Europe. In an environment where we are still facing ongoing challenges in some key markets and business segments, I am very happy with our delivery against our performance improvement plan objectives, as well as our continued strong focus on supporting the growth of our customers around the world." 
References
1. Like-for-like (LFL) is defined as: (a) sales calculated using the invoicing exchange rates of the prior year, (b) excluding sales of businesses acquired from the acquisition date until the period end date, up to 12 months from the acquisition date, and (c) excluding sales of the businesses disposed of from the disposal date until the period end date of the comparable prior period. 
2. EBITDA defined as Earnings before interest (and other financial income (expense), net), Tax, Depreciation and Amortization, corresponds to operating income before depreciation, amortization and impairment of long-lived assets. 
3. Comparable EBITDA is the reported EBITDA, as adjusted for significant items of a non-recurring nature which have an impact on the understanding of the underlying normal operating activities. 
4. Free cash flow (FCF) refers to operating cash flow after net investments, interest paid, lease payments and purchase and sale of own equity instruments