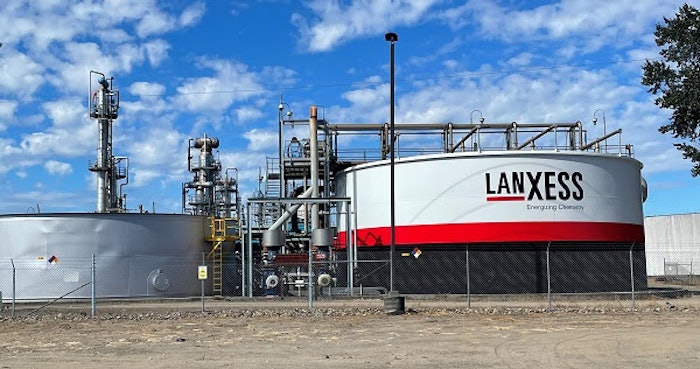 courtesy of Lanxess
In late April 2023, Lanxess announced a company goal to make its entire value chain climate-neutral by 2050. This aim includes offering sustainable product variants for its entire portfolio of flavors and fragrances, preservatives and animal nutrition products by the end of 2023.
The company has also shared that it doubled the production capacity for benzyl alcohol at its U.S. site in Kalama, Washington—said to be the result of various technical upgrades.
Benzyl alcohol is used as a preservative, solvent, fragrance fixative and intermediate and is highly valued due to its low volatility and low toxicity. The parenteral grade has a purity of 99.9%, offering the highest quality for pharmaceutical products such as preservatives for injection solutions. The NF/FCC grade, given to chemicals that meet the requirements of the United States National Formulary (NF) and the Food Chemicals Codex (FCC), is an effective, high purity preservative for personal care products and cosmetics.
The company also produces benzyl alcohol at its sites in Krefeld-Uerdingen (Germany), Botlek (Netherlands) and Nagda (India).
Lanxess global head, Flavors & Fragrances, Holger Hueppeler commented, "With our innovative purification process, Lanxess is the world's leading producer of benzyl alcohol. The Kalama site now serves as the central hub in our global plant network of four sites producing high-purity benzyl alcohol. By doubling Kalama's production capacity we can provide fast international deliveries and offer a resilient supply chain that can cope with increasing geopolitical uncertainties."