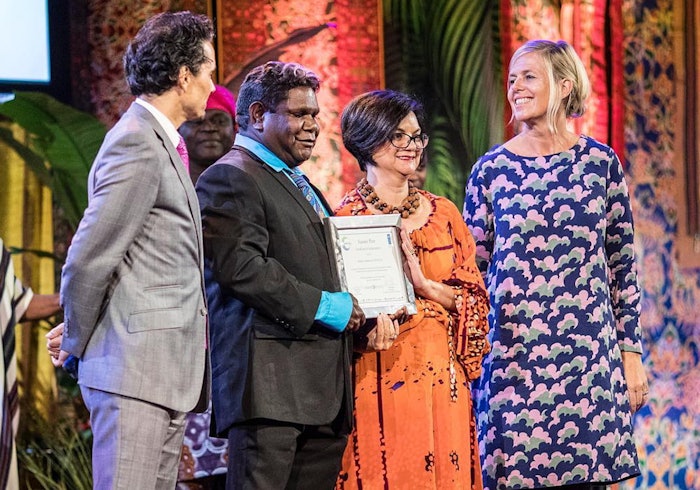 C/O Dutjahn
In honor of International Women's Day 2023, Dutjahn Sandalwood shared the news of the company's chair Katina Law being inducted into the Western Australian Women's Hall of Fame for her achievements in business.
Born and raised in Derby from Worora and Walmajarri families, Law became the first Aboriginal woman to Chair an ASX-listed company in 2017. In Australia, only 20% of ASX-listed boards have gender balance and an even smaller percentage of them include Aboriginal people.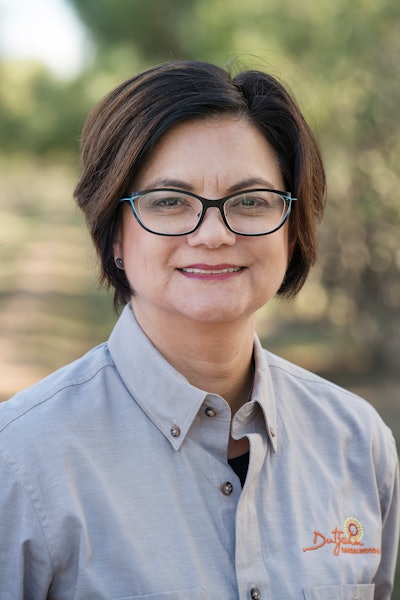 "My mother was a teacher, and she was very focused on education. This had a profound impact on me, both in life and work. I believe education and mentoring is key to helping young people succeed," Law shared.
According to the company, this has shaped her approach as chair of Dutjahn Sandalwood Oils, where she has been instrumental in creating and bringing the company vision to life–using her power to forge opportunities and empower Aboriginal people, particularly girls and women.
"We're not only improving the economic viability of remote Aboriginal communities through sandalwood management, we're empowering the young people to care for their lands and become future leaders," Law said.
Law is also a board member of the independent, Aboriginal-led NFP, @KFarmerDutjahnFoundation.
"Our programs are designed to help current and future custodians to care for their lands in a changing world, and women are at the forefront of each of these programs," said Law.
"Now, if you're a young woman in Wiluna you can access the latest technology to support your STEM learning, digitize your artwork into virtual reality or be on [the] country learning about land management as a youth ranger. These are just some of the opportunities we're proud to be creating for the young people there."
"I really hope these young people, especially the girls, see me and other Aboriginal women in leadership roles and know that they can come behind […] It might seem really difficult, but, with the right support, it can be done," Law added.