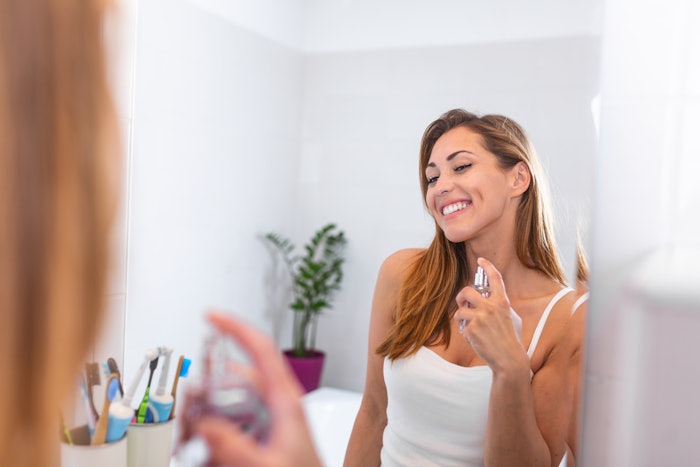 Dreamstime
Lanxess released a recap of 2022 fragrance and consumer trends in a recent report. These insights, much like the annual Flavor & Trend Predictions report Lyons Magnus conducts, help to identify new and emergent fragrance patterns popularized by the consumer market.
As perfumes are particularly subject to trends, this report also delivers much-needed clarity on the different fragrances and combinations that become popular throughout the year. These findings will color the products that eventually debut in 2023.
Related: Lanxess Flavors & Fragrances Announces Global Price Increase
The predictions included a variety of scents, grouped into the floral, fresh and vanilla categories, each with its own unique application in terms of its scent profile. Of particular interest was the fact that many men's scents now come with floral notes, such as patchouli with rose or iris.
Lanxess fragrance & consumer trends outline includes:
Floral: Lanxess notes that men's perfumes now include floral notes. Popular and warm scents like patchouli and cinnamon now come combined with floral notes like rose or iris.
Freshness: According to Lanxess, this trend caters to consumers' desire for "freshness and purity". Fragrances like citrus, green tea and herbs bring a classic note that comes with that "certain something".
Vanilla: This "sensual" fragrance is a constant and reliable reminder of coziness and holiday treats, which makes it a great option for the festive season.
Want to know everything going on in flavor & fragrance? Sign up for P&F+'s newsletter. You can also follow along on Instagram and LinkedIn.