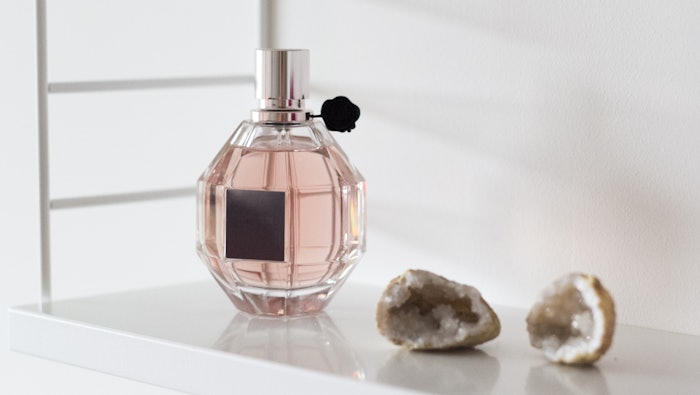 A market report from ResearchAndMarkets projects the global perfume market to reach $47.6 billion by 2027, growing at a 6.1% CAGR during the forecast period. The report valued the market at $33.5 billion in 2021.
Related: Natural Fragrance Market Expected to Grow Through 2025
According to the report, the market's projected growth is due to rising trends in personal grooming, increased demand for exotic and youth-oriented fragrances and a diverse selection across the segment.
Other factors driving growth include increasing consumer spending on luxury fragrances, rapid urbanization and aggressive advertising. The availability of counterfeit products is a major challenge to the market.
The most used ingredients in the production of perfumes include spices, woods, flowers, grasses, fruits, resins, leaves, roots, balsams, gums and animal secretions. Based on perfume type, the market is segmented into premium and mass perfume products. Currently, premium perfume products hold the largest market share within perfume type.
Other trends identified in the report include female fragrances leading the market, followed by male and unisex fragrances and specialty stores holding the largest market share based on distribution channels. Brazil represents the largest market by region and accounts for the majority of the global market.
Want to know everything going on in flavor & fragrance? Sign up for P&F+'s newsletter. You can also follow along on Instagram and LinkedIn.