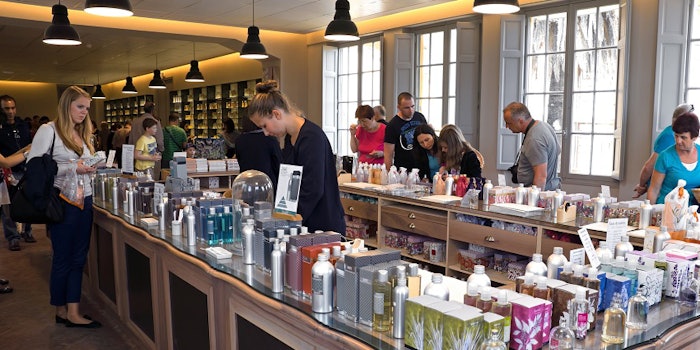 According to a recent Grand View Research Report, the global fragrance fixatives market is projected to reach $1.79 billion by 2025, growing at a CAGR of 4% for each year.
Global Demand on the Rise        
The largest contributing factor to the market's growth is the consumption of aroma chemicals and essential oils, which are commonly used in fine perfumes, skincare, homecare and haircare products.  Additionally, fragrances have been more recently sought out for their therapeutic qualities. 
The report also indicated these key findings:  
Fine fragrances were the most common end-use of these compounds
Iso E Super was the most popular product and represented 30% of the volume share in 2016
Europe dominated the regional industry and contributes over 43% of the global revenue
Countries like India, Thailand and Vietnam have seen a rise in demand, attributed to an increase in standard of living among the middle class 
Skincare is expected to be the fastest-growing segment of the market 
Synthetic Substitutes
Another contributing factor to the growth has been technological advancements, which have made it possible for synthetic substitutes to reach the market. The popular synthetic Sclareolide is projected to see healthy growth due to its ability to prolong the effects of rapid evaporation. This product has also emerged as a substitute for ambergris, an ingredient, along with sandalwood and muguet notes, that has seen a growth in synthetic development.
Synthetics offer a complementary option for naturals, particularly when the demand for naturals exceed the supply or when replacing animal-derived ingredients; as well as providing stability in color and odor. The use of white biotechnology and green chemistry has opened avenues for sustainable synthetic development on a commercial scale.