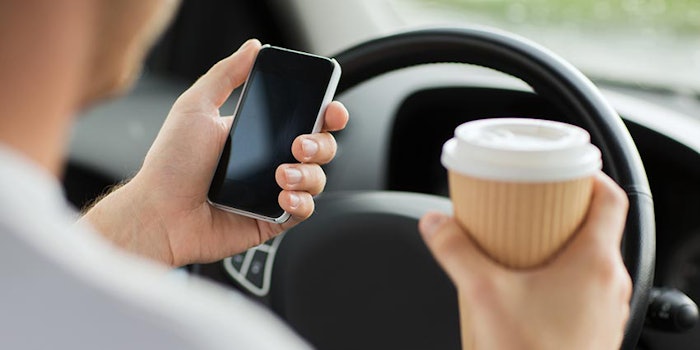 Buckle your seatbelt for Ally's two new additions to its "New Car Smell" exhibit. Fragrances like "The Future" and "Chauffeur" debuted at the 2017 North American International Auto Show (NAIAS). Open from Jan. 9–22, the exhibit also boasts an on-site "perfumer" to guess visitors' signature "New Car Smell" and an interactive app for visitors to create a custom virtual scent, three of which will be brought to life after the show's conclusion.
Meant to riff off of current auto industry trends, the scent of "The Future" is 47% hard drive, 27% laptop, 19% GPS and 7% sandwich, evoking "the intoxicating aroma of modern technology." "The Chauffeur" is for those seeking the ease and convenience of ride sharing, with 46% smartphone, 24% energy drink, 22% glitter and 8% lost gloves.
The collection also includes:
City Compact: 43% cappuccino, 29% hairspray, 25% lipstick, 3% yoga mat
Luxury Coupe: 67% plush leather, 28% shoe polish, 4% caviar, 1% Benjamins (cash)
Eco Friendly Hybrid: 80% water, 14% grass, 5% tofu, 1% smug
Muscle Car: 52% nitrous oxide, 20% testosterone, 20% burnt rubber, 8% brimstone
Trusty Sedan: 40% pleather, 35% pine, 22% instant coffee, 3% fanny pack
Pick-Up Truck: 57% bonfire, 21% axle grease, 16% flannel, 6% beard
Family Wagon: 44% baby wipes, 31% stain remover, 22% crayon, 3% regret
Rugged SUV: 57% mud, 21% tree bark, 16% sweat, 6% roadkill
"As visitors explore all of the new technology at the show, our scents invite them to think playfully and creatively about how the cars of the future could smell, which we think is really fun," said Andrea Riley, chief marketing officer at Ally.