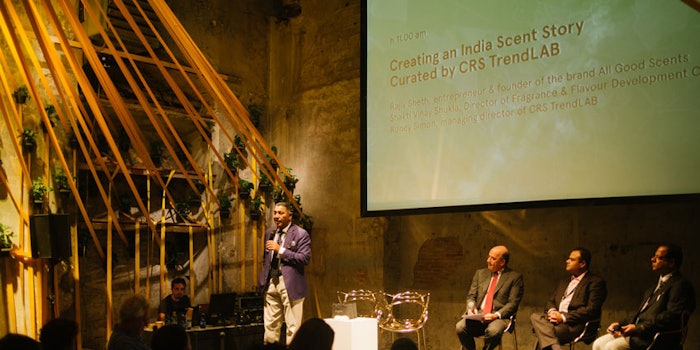 Fragranze, the international perfume industry event, was held this year in Florence, Italy on September 9-11. During this year's event a hot topic of discussion surrounded India, its fragrances and the potential that lies within this country.
CRS TrendLAB launched India Fragrances Chapter by presenting a dialogue discussion entitled, "Creating an India Scent Story." This dialogue helped the audience picture the creativity and relevance that Indian fragrances have in the world market as well was the rapid growth of India's fragrance market and how to explore production, consumption and import for retail in India.
The Indian Fragrance Industry By the Numbers
The Indian fragrance industry is estimated to be worth $300 milion and is projected to grow by 50% to almost $500 million in the next five years
The online perfume market is worth $22 million and is projected to grow 120% to $51.5 million
India's fragrance market is projected to grown more than 10 time by the year 2021 due to the country's population of 1.3 billion containing 65% of the population born after 1980 and the growing mobile internet usage and ecommerce
India's fragrance market is set to increase at a CAGR of 11.94% over the next six years
The emerging markets in India that include an abundance of consumers with rising disposable incomes, access to the growth of modern retailers and ecommerce are major drivers that members of the flavor and fragrance industry should be looking to explore.