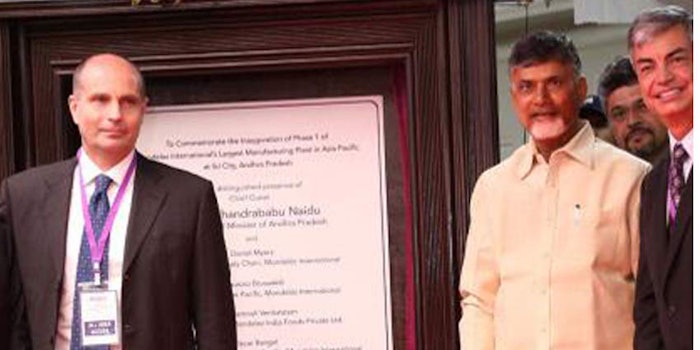 Mondelez India opened its plant in Sri City in Andhra Pradesh, making it the seventh plant in the country. The original investment was $190 million, with the facility being the largest in the Asia-Pacific region, producing 60,000 tons of Cadbury Dairy milk chocolate.
At a total of 134 acres, the entire facility will be functional in 2020, producing 2.5 lakh tons in multiple categories and generating 1,600 local jobs.
Asia's flavor and fragrance consumption is expected to reach $8.5 million by 2018, with a hearty cocoa cultivation area in Sri City. Over the next 10 years, Andhra Pradesh plans to increase land area from 23,000 hectares to 75,000 to produce sustainable cocoa.
Maurizio Brusadelli, executive vice-president and president, Asia Pacific, Mondelez International, said, "India is a priority market for us and we continue to invest in our brands, routes to market and people to drive sustainable growth."