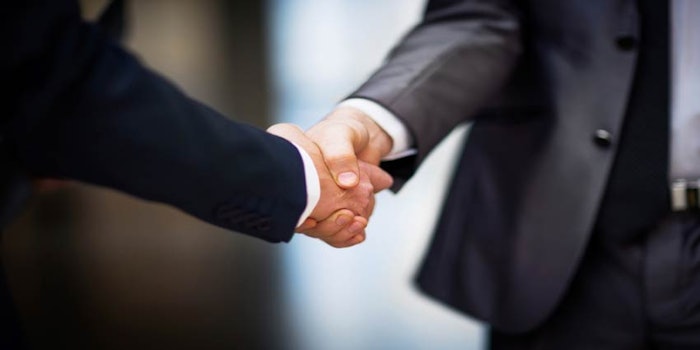 Firmenich introduced Patrick Firmenich as the new chairman of the board of directors. He has served as the vice chairman since 2014 and previously as CEO between 2002 and 2014. Firmenich will be succeeding Yves Boisdron, who is retiring after a decade of serving on the board. With a presitigious career in specialty chemicals, Boisdron joined the board in 2006 as the vice chairman and chairman of the governance and compensation committee. In 2013, Boisdron became the chairman of the company.
"Patrick Firmenich is an outstanding leader with in-depth knowledge of the industry and Firmenich's businesses, as well as, a deep personal commitment to social responsibility," said Boisdron. "Building on his exceptional career at Firmenich, I have no doubt that the company will greatly benefit from his broad industry insights and strong belief in driving business growth responsibly and sustainability."
The Firmenich board will pay tribute to Boisdron for his vision with governance, operational efficiency, safety excellence and building on long-term profitable growth over his time as chairman. The company has confidence in its new chairman due to his research and commitment to sustainability.
New Members for the Audit and Risk Committee
Olivier Bazil is retiring from the board after eight years as chairman of the audit and risk committee. In order to fill the spot, the board has nominated two non-executive directors. Richard Ridinger, CEO of Lonza, and Pierre Bouchut, COO of Ahold Delhaize, will serve as board members for the committee.
Ridinger is a global leader in life sciences and has experience in science-driven organizations. He has also held global roles in groups like Cognis and Henkel. Bouchut is a member of the management board for Ahold Delhaize and has an international track record in finance for Carrefour Group, Casino, Schneider Electric and McKinsey.
Firmenich said, "Richard Ridinger and Pierre Bouchut join us at a critical point in our history  and will help us drive for success in the coming years. I am delighted they have agreed to join the board as non-executive directors. In addition to their outstanding international business acumen, they are bringing unique perspectives in the areas of science and finance which will greatly contribute to our business success in the developed and developing world."