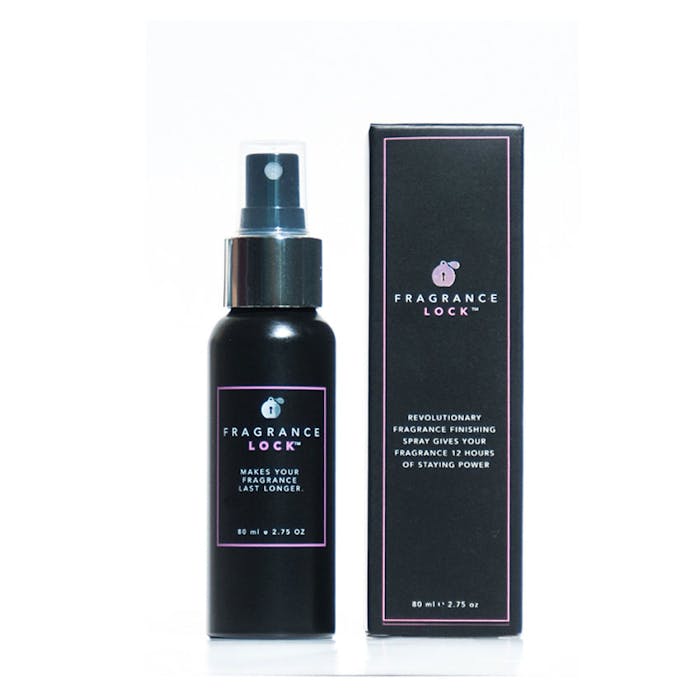 FragranceLock is a fragrance finishing spray that allows the user to keep their scent on for longer. This long-lasting product leaves a breathable mesh on the skin to decelerate the fragrance's natural evaporation.
This finishing spray extends the overall efficacy of the fragrance and slows the natural evaporation cycle for up to 12 hours or longer. FragranceLock can be used with all fragrances by applying the perfume, letting it dry and spraying on FragranceLock.
Josephine Sullivan and Francine Gingras discovered and developed the solution that consumers desired. Sullivan asked the question many consumers ask when wearing a fragrance, "My perfume smells great but it doesn't seem to last long. Why doesn't anyone invent a product to make your perfume last longer?"