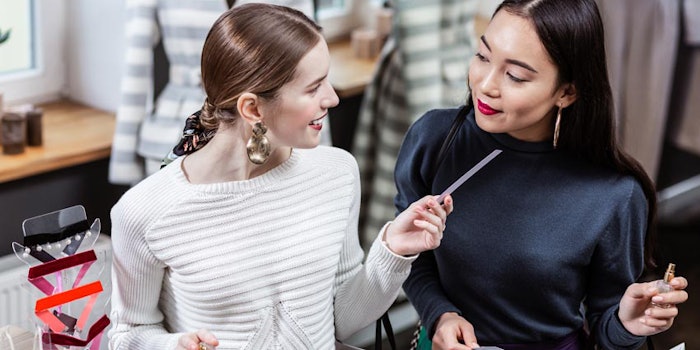 A recent NPD report on the rebound of fragrance explores consumers' usage and purchasing trends since 2020.
Related: Report: Global Digital Scent Technology Market Valued at $905.1 Million in 2020
While many fragrance users paused their usage during the pandemic, NPD data shows most of them have returned to the category. Less than a quarter of all users are still wearing less fragrance than they did before the pandemic.
NPD data found that 74% of fragrance purchasers bought in-store, where there is a greater ability for hands-on testing and sampling.
When it came to longer-lasting fragrances, 70% of fragrance consumers are willing to pay more for a higher concentration.
It was also found that 64% of fragrance consumers say Instagram influenced their fragrance purchases, driven heavily by Gen Z and Gen X.
Environmental and social causes are also a big influencing factor, with 33% of consumers looking to buy from a brand with a cause.
In the last 12 months, 89% of consumers reported using home scents.