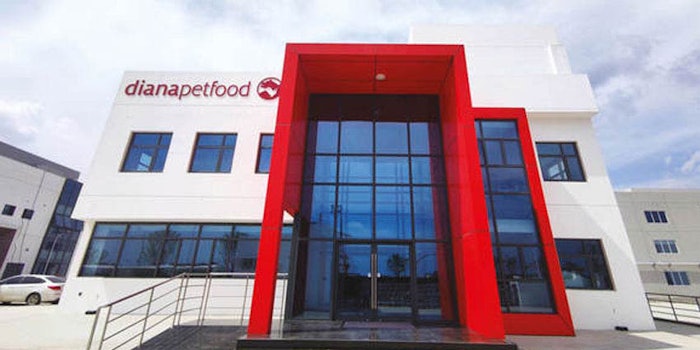 New investments are blooming all across the F&F industry, particularly in the Chinese business sector.
Related: Recent Fragrance Collaboration Roundup
Here are some of the latest headlines from Perfumer & Flavorist+'s news:
Givaudan Invests in Series A Fundraising for Next Beauty China
Givaudan has announced its investment in the Series A funding round of Next Beauty, a leading incubator for emerging fragrance and beauty brands looking to grow in China.
Symrise Diana Pet Food Announces Factory Opening in China
Diana Pet Food has announced the opening of a new factory in Chuzhou, Anhui Province, China. It is the first Diana Pet Food site in Asia Pacific to feature a spray dryer and a measurement center for pet food palatability, making it a unique site on the continent for the company.
Givaudan Partners with 1688.com in China
Givaudan has expanded its ingredient and fragrance e-commerce offering in China through the opening of its flagship business-to-business store on the wholesale website, 1688.com.
Report: Shiseido Launches Fragrances on Tmall
Shiseido has launched Issey Miyake, Narciso Rodriguez and Serge Lutens fragrances on Tmall.
Givaudan Announces Partnership with Tmall
Givaudan announced a partnership with Tmall, the Alibaba group's open business-to-consumer platform, to launch the T-Lab source innovation laboratory and capture digital opportunities for fragrance creation in China.
Firmenich Celebrates E-Shop Anniversary and Expands Offerings
Firmenich marks the third anniversary of its flagship Alibaba e-shop with an enhanced range of fragrance and flavor ingredients and digital customer experience.
Firmenich x Minorité Co-Sponsor Niche Perfumery Awards
Firmenich and niche Chinese fine fragrance company minorité have announced the winners of the minorité 2020 Niche Perfumery Awards.
Cathay Capital Takes Minority Stake in Juliette Has a Gun
Juliette Has a Gun has chosen Cathay Capital as a minority shareholder, with the objective of leveraging the company's strategic and financial support to expand the direct-to-consumer channel and accelerate its international development, with a focus on the Chinese consumer market.
ADM States Support for Phase One Trade Agreement
ADM issued a statement in support of the Phase One Trade Agreement with China on June 16, 2020. The agreement will cut U.S. tariffs on certain Chinese exports in exchange for increased purchases of U.S. farms, energy and manufactured products. The agreement also requires China to address certain issues with its intellectual property practices.
Symrise Opens Production Site in China
Symrise has opened a new production site for flavorings and fragrances in Nantong, China.

Want to know everything going on in flavor & fragrance? Sign up for P&F+'s newsletter. You can also follow along on Instagram and LinkedIn.