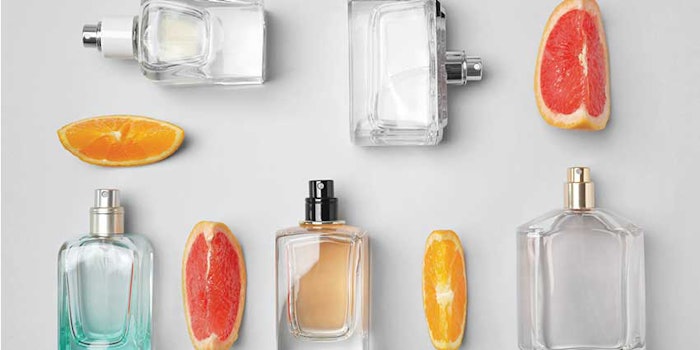 The niche segment of the fragrance industry is changing. What was once a very clear-cut antithesis to pre-Facebook ways of doing business—when household brand names selling panel-approved perfumes won pan-consumer appeal in mainstream malls—has become a lot more blurred post-Instagram. Today, the entire industry engages to a greater or lesser degree in traditionally niche tactics: raising quality, advocating artistry and claiming transparency.
Conventions established over the last 30 years of niche scent brand development dictated that the values of artisanal headspace and limited distribution were expressed through scent architecture that emphasized the heavier end of the olfactory spectrum on both a molecular and hedonic levelbase-note rich accords with high perceived impact, complexity and density.
Market oversaturation, trend undertow and undulations in consumers' palates have created an appetite for greater experimentation with citrus-dominated top notes in the communication of freshness, heavily influenced by the tenets of the experience economy.
In this interview, Givaudan's vice president of fine fragrance sales, Bernardo Cauvin, offers his view on how citrus is being reinterpreted with a niche mindset and what new niche territories the future has in store.
Eddie Bulliqi [EB]: How did niche change the olfactory aesthetic of perfumery?
Bernardo Cauvin [BC]: A little history is needed to answer your question. Except for some iconic pioneer modern niche brands such as Diptyque (1961), Jo Malone London (1994), Comme des Garçons (1994) and Frédéric Malle (2000), the niche market really started to boom around 2003.
Sensing a strong consumer desire for unique and premium fragrances, Prada (2003) followed by Dior (2004), Armani (2004) and Tom Ford (2007) launched … 'Haute Parfumerie' private collections, characterized by bold, polarizing signatures with powerful trails, overdosed with precious ingredients. This period also coincided with the emergence of new niche brands such as Juliette Has a Gun (2005), Byredo (2006), Etat Libre d'Orange (2006), Le Labo (2006), By Killian (2007), Memo (2007) and Maison Francis Kurkdjian (2009), to name a few.
All these brands have truly influenced the fragrance market. Niche perfumery pushed prestige brands to develop a more premium offering (well beyond launching private collections) and to look into bolder, richer signatures highlighting luxurious ingredients which led to the launch of intense versions.
Niche pioneered by targeting regional markets, such as oud-inspired fragrances that later went mainstream and global. On the other hand, the emergence of hundreds of niche brands in the last few years (1,000+ launches in 2018), has triggered fierce competition among these newcomers with many not-so-interesting mainstream fragrances.