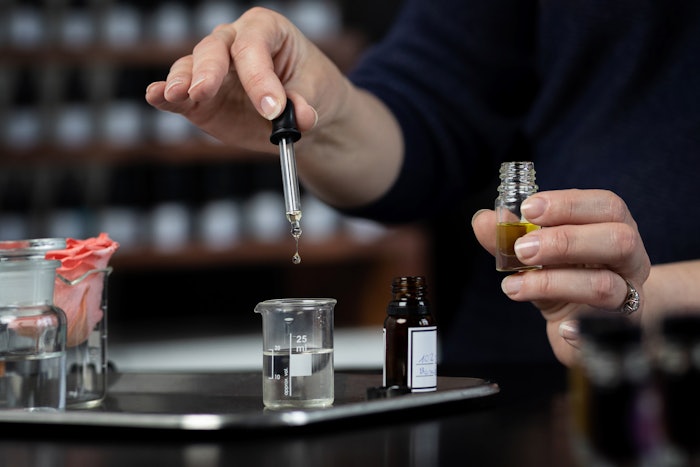 Adobe Stock
The Research Institute of Fragrance Materials (RIFM) has opened the call for the 39th concentration survey. The RIFM Safety Assessment evaluation process focuses on individual fragrance materials, and the process more rapidly incorporates advances in in vitro and in silico methodologies. This focus allows RIFM to take advantage of advances in the science of safety evaluations and meet the increasingly stringent requirements from regulatory bodies and the increased expectations of fragrance users.
The Creme RIFM Aggregate Exposure Model is a probabilistic aggregate exposure model to calculate total systemic exposure, with distributions used to model various parameters. This model enables the measurement of real-life consumer exposure to a fragrance material. RIFM has published four publications on the model in the peer-reviewed journal Regulatory Toxicology and Pharmacology.
Visit the RIFM portal to download the Excel file containing two worksheets, the first worksheet contains the 200 fragrance materials included in this survey. The survey is to be completed and returned by March 24, 2023.
The survey is to be completed and returned this survey by March 24, 2023.