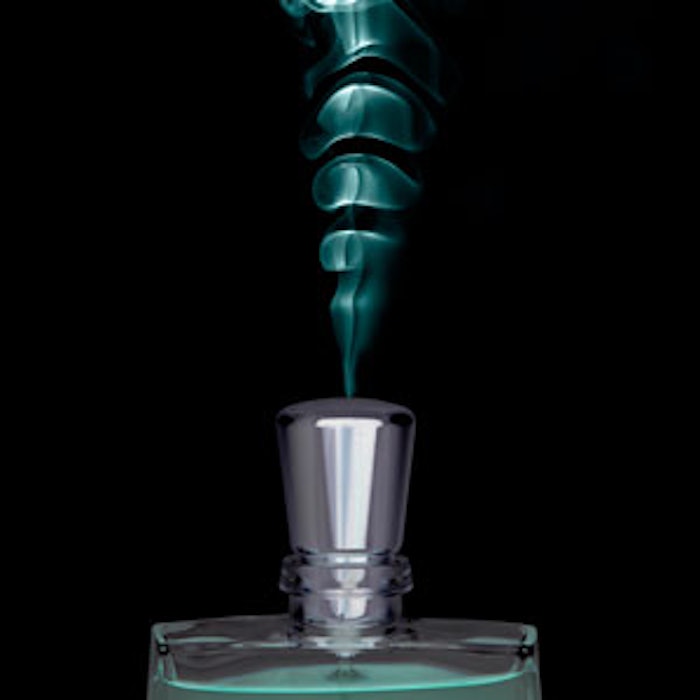 Is global warming raising body odor? Or does world conflict mandate new aromatherapy systems to subdue stress? I ask because this is the second time in two days that we've covered some novel scent delivery invention. Earlier, it was a nasal clip; this time, a fragrance inhaler.
Fragrance box and inhaler
WIPO Patent Application WO/2016/026096
Publication date: Feb. 25, 2016
Assignee: Shenzhen Smoore Technology Ltd.
This invention relates to a fragrance box used with an inhaler. The box stores liquid particles made from porous materials that are emitted through two ventilation holes on the box body.
Also described is the inhaler for using the fragrance box. This system reportedly eliminates the need for structures such as atomizers, and it does not consume electricity.