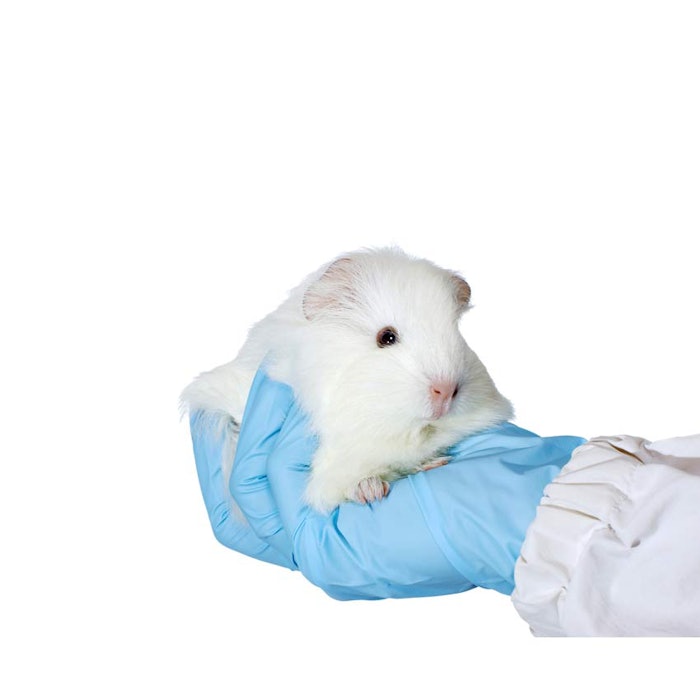 The Institute for In Vitro Sciences Inc. (IIVS) has received a grant from the Research Institute for Fragrance Materials (RIFM) to develop non-animal test methods for the evaluation of fragrance materials for potential respiratory irritation and sensitization.
The grant was secured in collaboration with Liverpool John Moores University and the Physicians Committee for Responsible Medicine. 
RIFM Supports Non-Animal Testing Methods 
"Computa­tional toxicology, in silico, other computational models—or even alternative assays that get us high-quality answers—is where RIFM is investing its resources," RIFM's new president, James Romine, told P&F in an exclusive interview last year. 
The proposal, "The use of a novel non-animal platform to characterize respiratory effects of fragrance materials" combines computational approaches as well as in chemico techniques, and includes a testing plan in harmony with concepts for the OECD Adverse Outcome Pathway program.
Further reading: Bill to Phase Out Animal Testing Reaches the US House 
Project E
valuates Respiratory Irritation, Sensitization
"The ability to evaluate the effect of fragrance materials on the respiratory system is significant for many industries. This project is expected to deliver far-reaching benefits to the scientific community for evaluating respiratory irritation and sensitization," said Dr. Holger Behrsing, principal scientist at IIVS and primary investigator on the project. "We are pleased that RIFM has chosen to promote the use of a non-animal approach for this investigation." 
"The generation and distribution of high quality scientific data on the safety assessment of fragrances is central to our mission," said Romine in a recent statement on the grant. "RIFM is committed to the development of these data utilizing state-of-the-art technologies which don't require the use of animals."
At the third Annual Review of the IDEA (International Dialogue for the Evaluation of Allergens) Project last year, held under the auspices of the European Commission (DG SANTE), the fragrance industry confirmed its commitment to alternative approaches to animal testing. This significant step was intended to lead to the development of a new approach integrating non-animal data to assess the potency of skin sensitizers.