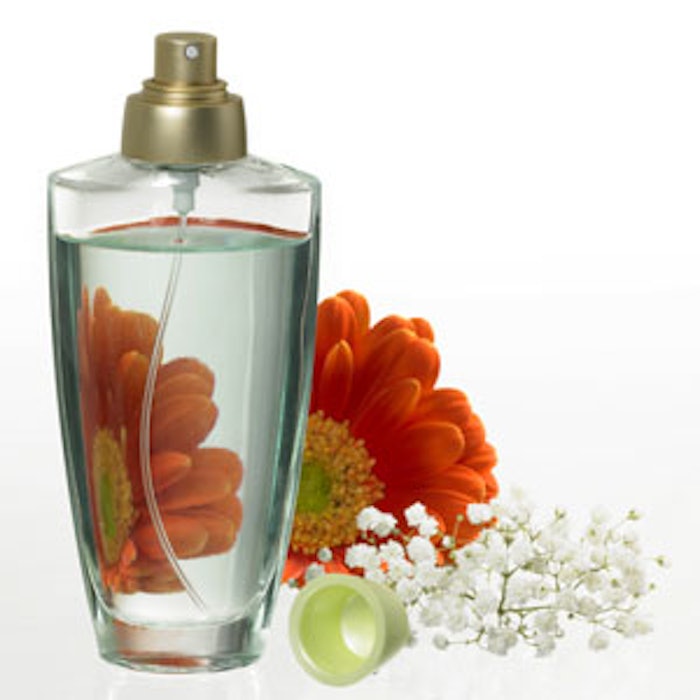 Shiseido inventors prove in this patent that "not seeing is believing," with a translucent fragrance composition.
Translucent fragrance composition
U.S. Patent 9238786
Publication date: Jan. 19, 2016
Assignee: Shiseido Company, Ltd. and Shiseido International France, S.A.S.
According to these inventors, fragrance compositions contain large amounts of alcohol as well as perfume, but it has been difficult to obtain stable translucent fragrance compositions. Thus, this invention relates to an alcohol-based, stable and translucent fragrance composition containing a large amount of perfume.
Specifically, the total amount of: a) silicone oil, and b) α-olefin oligomer, which is a hydrogenated trimer, tetramer, pentamer and/or hexamer of α-olefin having 4 to 12 carbon atoms, is 2% to 12% by mass in the composition; the mass ratio of b/a is 0.1 to 0.7.
Further, the amount of c) polyether-modified silicone with respect to b) is 2 to 10 times the  mass; the amount of d) perfume is 3% to 30% the mass of the composition; the amount of e) lower alcohol having 1 to 4 carbon atoms is 50% the mass of the composition; and the amount of f) water is 3.5% to 15% the mass of the composition.
The L value of the composition is 70 to 95, provided the L value is a percentage (%) of strength of a transmitted light compared with a strength of an incident light.