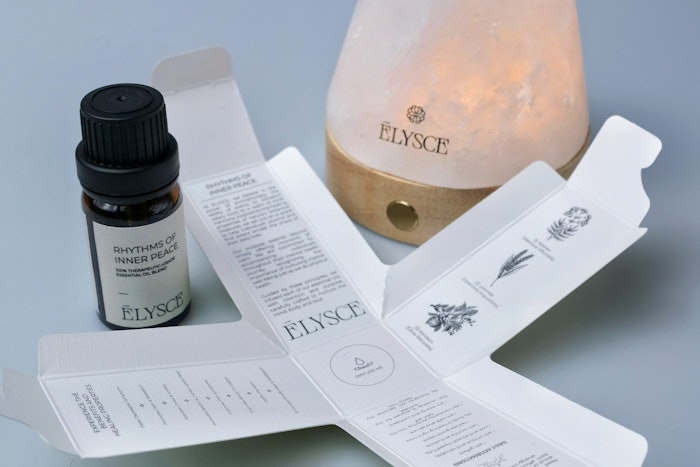 ĒLYSCE has launched a line of aromatherapy products, featuring U.S.-made, high-quality essential oils and accessories.
After more than two years and 75 trials, the team successfully selected a core group of fragrances that represent its overarching goal of improving mental well-being.
ĒLYSCE offers a vast selection of aromas that provide emotional relief and serve as a companion for those battling their mental health journey.
Among other qualities, these formulas support the immune system, provide relief from respiratory discomfort, improve focus and memory and promote healthy skin.
The company also established a specially designed box that serves as a reusable and eco-friendly diffuser. 
ĒLYSCE's essential oils are 100% natural, pure, cruelty-free, and free from synthetic fragrances, formaldehyde and more.
ĒLYSCE Founder Aeryn Lua said, "Our team is so excited to bring quality products to the market that alleviate daily stressors and aid in the health and well-being of our clients. We are also grateful to be able to provide a platform for creating awareness about mental health, and help be part of the solution through our powerful, all-natural aromatherapy products."