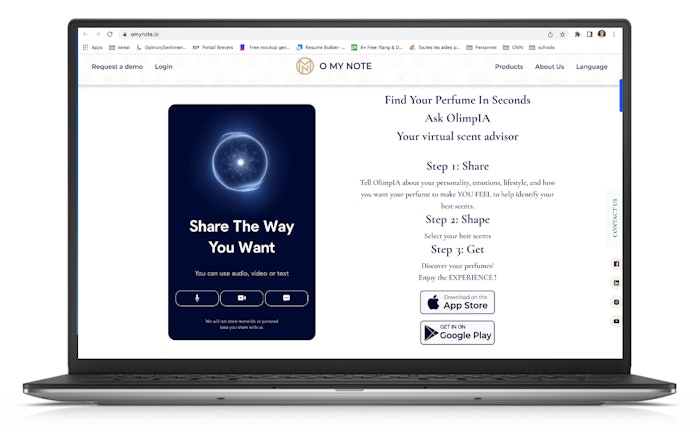 O My Note has developed OlimpIA, said to be the world's first virtual scent advisor. 
OlimpIA uses advanced Meta-learning technology to analyze text, audio and video input and offers personalized scent recommendations across a wide range of categories, including perfumes, home scents, cosmetics, hair scents and bath and body care.
Consumers can speak to OlimpIA about their personality, mood, memories, or desired feelings, and it will provide them with tailored scent recommendations and product suggestions that fit both one's mood and budget.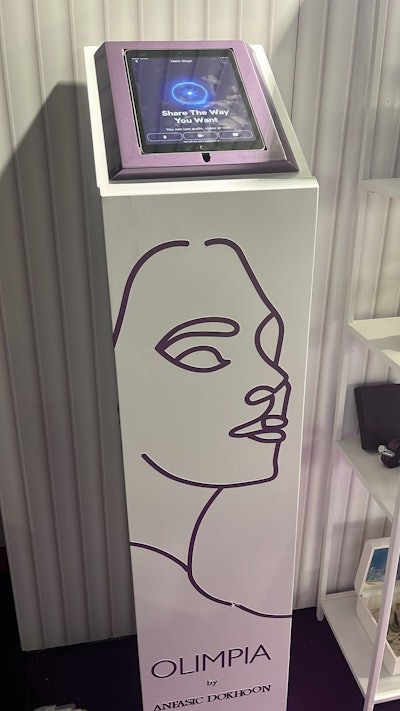 OlimpIA operates as a B2B retail tech solution, available as an API that can be used both in-store and online, in plug and play, giving retailers access not only to groundbreaking technology but also real-time global analytics.
OlimpIA is also available for free on iOS, Android and as a web app.