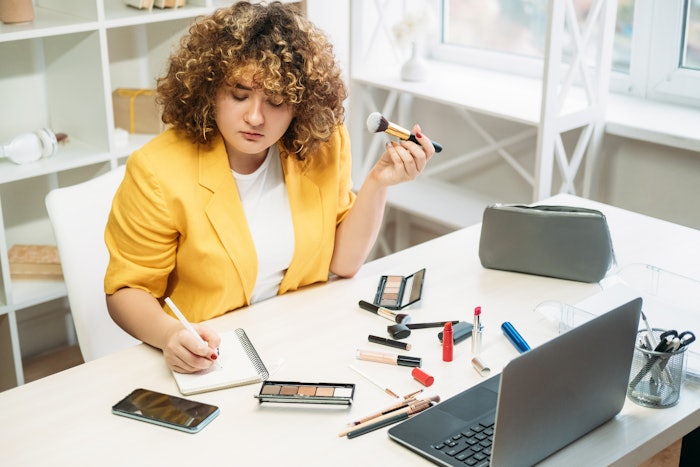 Symrise is participating in a series A funding round for U.S. beauty incubator Ignite Venture Studio, allowing Symrise to expand investments in beauty/personal care startups, while driving fragrance and cosmetic ingredient innovation.
In 2021, both firms invested in athleisure textured hair care brand Sunday II Sunday in 2021. (Ignite's portfolio also includes Mintly, Layers and Kadalys.) The success of that venture has inspired Symrise to expand its "collaborative efforts with Ignite Venture Studio to drive innovation in product development and to learn from their direct experience with consumer trends."
The investment aligns with the launch of Symrise's brand accelerator, Beauty Activations, which gives brands access to marketing insights, custom formulations and ingredients.
"Ignite Venture Studio pioneers in building and accelerating beauty brands of the future," says Jörn Andreas, Ph.D., president cosmetic ingredients, Symrise. "As the beauty and personal care industry continues to evolve, we are constantly looking for opportunities to gain deeper market insights and to drive product innovation. Symrise and Ignite Venture Studio have an excellent track record of creating successful collaboration projects. We look forward to continuing our work together to define the future of beauty."
"Working with Symrise as an investor as part of our financing round represents a perfect fit," says Josh Ghaim, managing director, Ignite Growth Brands. "Our two companies are committed to delivering impactful product innovation to brands with a sustainable focus. The collaboration will allow us to translate consumer insights into tailored formulations that address the latest trends and evolving consumer needs. We look forward to this next chapter, beyond Sunday II Sunday, to unlock the potential of our portfolio of brands."