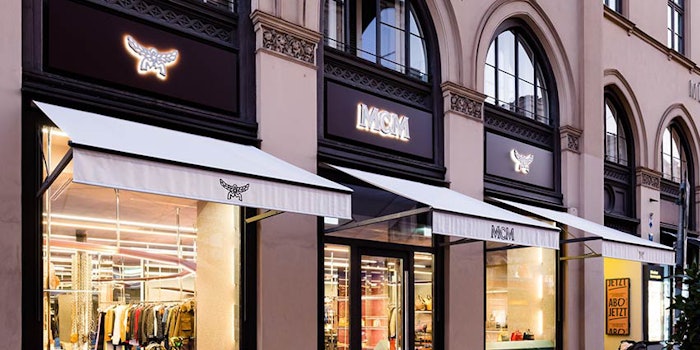 Inter Parfums, Inc. has entered an exclusive fragrance license agreement with German luxury fashion brand MCM for the creation, development and distribution of fragrances.
Inter Parfums will develop prestige fine fragrances for men and women that "celebrate the boldness, attitude and essence of MCM which defined the brand since its birth in Munich," per a statement from Inter Parfums.
The agreement, set through 2030, has 4-year automatic renewal option.
"Since 1976, MCM has been pushing fashion boundaries and redefining luxury leather goods on a global scale through innovation, cutting-edge technology, exceptional creativity and superior quality. We are excited to add this impressive brand to our fragrance portfolio," said Inter Parfums chairman and CEO Jean Madar.
"Our plan is to develop extraordinary fragrances for women and men that capture the creative spirit of MCM, with the first launch targeted for the first quarter of 2021. We expect our distribution strategy to include MCM stores, high-end department stores and prestige beauty retailers, with a geographic focus on Asia, the Americas and Europe. We are looking forward to launching our fragrance partnership with MCM, which we anticipate will be a very successful long-term relationship."
Sung-Joo Kim, founder, chairperson and chief visionary officer, Sungjoo Group and MCM Holdings AG, added: "Fragrance has been a cornerstone of our archive portfolio, and is a powerful tool to building connections with the brand by stimulating the five senses and beyond. From the tangible to the intangible and material to emotion, fragrance has the potency to infuse, transform and imbue the ambiance with positivity. We are very proud to announce our partnership with Inter Parfums, a world-renowned pioneer in perfumery, and believe that this category extension will build our culture of innovation and lifestyle of expression comprehensively."