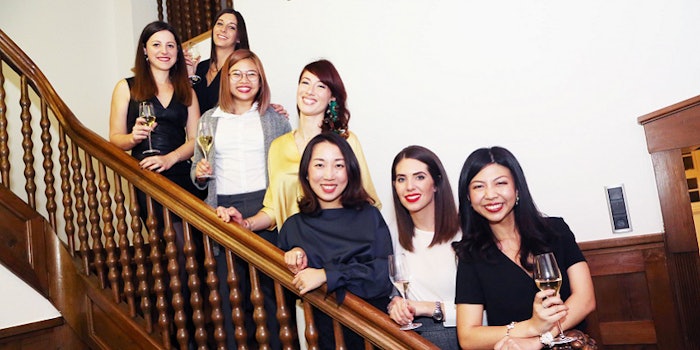 School is out for seven perfume students. Symrise has announced the graduation of seven students from the company's perfumery school.
A Perfumer's Education
As part of the four or five-year programs, students studied at various Symrise Perfumery School locations around the globe and learned the basics of perfumery. They gained a comprehensive knowledge of various techniques and chemical processes used to extract fragrance substances and conducted intensive raw material studies. The first two years of study were conducted in Holzminden, Germany and were complemented by assignments in Symrise creative centers in Europe, Brazil, Mexico, Shanghai and the United States.
"During their study abroad, our students gain experience and therefore understanding of the particular characteristics of global markets, consumers and cultures," said Béatrice Favre-Bulle, senior VP perfumery excellence and sustainability, global fragrances and ingredients management, scent and care division at Symrise. "These experiences help them to create fragrances that meet the preferences of modern consumers and especially millennials."
Passing the Final Exam
As a capstone project, the students were required to make one soap, one hair rinse and one fabric softener fragrance with jasmine, lily of the valley and ylang-ylang blossoms and present a final independent research thesis. A panel of experts then reviewed the fragrances and theses for creativity, individual style and ability to use raw materials from the Symrise palette.  
After each student passed the final exam, they received a certificate on Jan. 17, 2019, for the completion of their studies and will continue their work at their current location. From Symrise's five-year Perfumery School program, Leslie Gauthier, Marine Ipert, Jamie Tan Yuping, Emma Yao Wie and Suthathip Thedvichienchai graduated, while Laure Breysse and Suzy Le Helley graduated from the company's four-year Global Fragrances and Ingredients Management (GFIM) program.
Related: Symrise's New Graduates
Commenting on the qualities of a good perfumer, Achim Daub, president scent and care at Symrise said: "A good perfumer sets trends with his or her own fragrance creations. Our graduates gain this ability by studying at the industry-renowned Symrise Perfumery School."