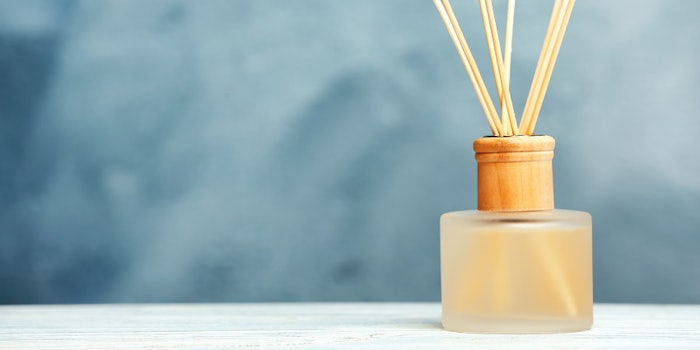 The International Fragrance Association (IFRA) has opened a branch office in Singapore in a renewed effort to support safety, sustainability and partnerships in the region.
"The Asia-Pacific region is a major contributor to the global expansion of our industry: it is the world's fastest-growing consumer market for fragranced products, a major sourcing hub for raw materials and home to a growing manufacturing and research and development center," said Michael Carlos, chairman of the IFRA Board. "It is therefore vital that IFRA is present on the ground to represent the fragrance industry, develop closer partnerships with stakeholders and authorities and to highlight the important leadership role we play on safety and our work on sustainability."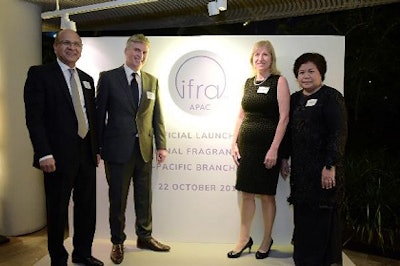 From left to right: Michael Carlos, chairman, IFRA; David Ellison, regional chair, IFRA APAC; Martina Bianchini, president, IFRA; Rohaya Mamat, regional director, IFRA APAC.
Founded in 1973, IFRA has been representing the interests of the fragrance industry worldwide and has served as both a regulator and advocate. One of the main priorities of the Singapore office will be to increase awareness of the IFRA Standards, which has banned and restricted the use of certain fragrance ingredients based on research assessments conducted by the Research Institute for Fragrance Materials (RIFM).
IFRA celebrated the launch of its Singapore-based operations with an evening of seminars and discussions about the positive role fragrances play in people's lives and how the fragrance industry contributes to economic development. More than 100 stakeholders attended the event at Gardens by the Bay, including representatives of the Singaporean authorities.
"IFRA is serious about its responsibility to ensure the safe use of fragrance ingredients. The Standards are a system that is scientifically robust, can react to new science and that have earned the trust of regulators. In the APAC region, we have already seen the ASEAN Cosmetics Directive refer to the IFRA Standards. We will use the opportunities presented by being based in the region to increase understanding of the Standards, build partnerships and ensure that the Standards become a reference point for the safe use of fragrance ingredients," said Martina Bianchini, president of IFRA.