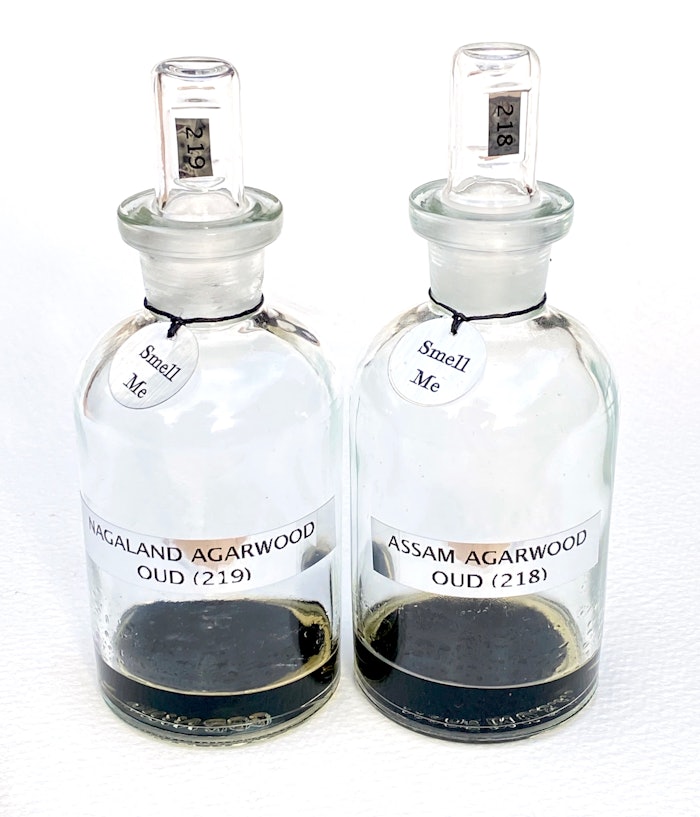 The Aftel Archive of Curious Scents in Berkeley, California is hosting the first major exhibit in the United States of Agardwood Oud—the most expensive wood in the world—featuring donated artifacts and aromatic materials to showcase the scent and characteristics of the wood.
Related: Diptyque Celebrates 60th Anniversary with Fragrance Exhibit in Paris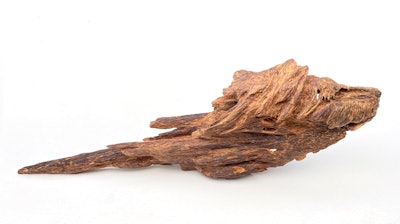 The Aftel Archive of Curious Scents in Berkeley, California, showcases Mandy Aftel's collection of antique artifacts, aromatic materials and books from the world of natural scents.
Agarwood oud is celebrated for its complex, long-lasting aroma that presents notes of barnyard, precious wood, animalic, leathery and fruity. There are more than 150 fragrant molecules that constitute agarwood's highly complex aroma, according to the Aftel Archive.
Agarwood is connected to legendary stories and myths concerning its origin and production. Ancient Egyptians are believed to be the first users of oud in death rituals more than 3,000 years ago, and it flourished through the ancient trade routes.
According to the archive, the stressed and diseased Aquilaria trees are preferred over healthy ones. Agarwood oud's fragrant compounds are created by internal fungi that cause an immune reaction in the tree that makes it produce fragrant oleoresin; this resin is deposited in irregular dark streaks inside the tree structure. The fungi usually occur in trees over 50 years old.
For the past fifty years, there has been a phenomenal increase in the demand for agarwood. The frequency of natural infection is low and a matter of chance, resulting in a strong demand for agarwood. Due to the rampant destruction of natural habitats, most oud-bearing trees are considered endangered. Global trade in agarwood oud is around $7 billion a year, making it the most commercially valuable plant species in the world, according to the archive.
The Agarwood Oud exhibit includes: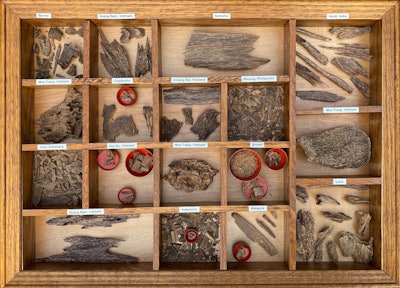 17 Inch Piece of Sasora Agarwood Oud from India, donated by Kyara Zen and friends of Ross Urrere. Sasora is one of the six oud categories designated in 16th century Japan, based on their geographical origins as well as sensory-spiritual knowledge. This 40-year-old piece was harvested from a tree that was over a century old. The aroma is initially cooling, followed by a deep sweetness that is stoic and not cloying.
11 Inch piece of Sabah Agarwood Oud from Borneo, Malaysia, donated from Kyara Zen. The aroma features notes of fruit, spice, incense and jungle.
The Agarwood Oud Collection from India and Southeast Asia, created by Ross Urerre.
Nagaland and Assam Agarwood Oils, distilled by Tajul Bakshi.
The Aftel Archive of Curious Scents is located at 1518 Walnut St., Berkeley, CA.