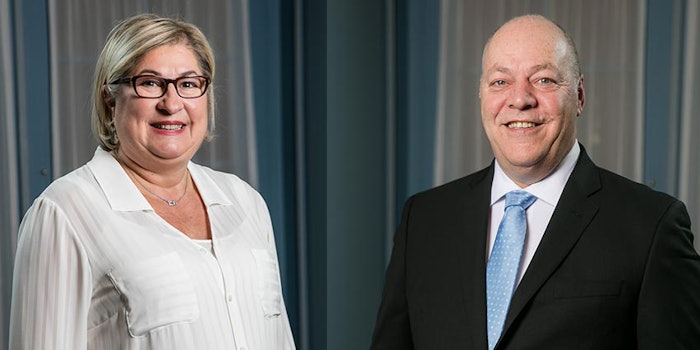 Nathalie Lorson and Tony Reichert are the most recent to join the ranks of Firmenich's circle of 12 master perfumers. The company nominated both perfumers at a ceremony in Geneva, Switzerland, which showcased their achievements and careers.
Lorson has spent her entire career in perfumery and fine fragrance. She joined Firmenich in 2000 and has earned awards for her work for LVMH, L'Oreal, Clarins, Coty, InterParfums, P&G and Bath and Body Works. She recently received the 2015 Fifi award for "Best Prestige Fragrance" in France, Germany and the UK for her fragrance Black Opium.
Reichert has been with Firmenich for 21 years as a body and home care perfumer. He is passionate about helping the company's next generation of young perfumers to thrive. With many major market successes, he is a category leader in laundry softeners and air care and has created multiple air and fabric care bestsellers.
Establishing a Fragrant Legacy
The title of master perfumer is given to one who has created olfactive signatures that are  considered benchmarks for success and creativity in the industry. They have been responsible for helping to nurture the company's legacy and values since 1969, when Firmenich created the title.
"On behalf of Firmenich, I extend my deepest congratulations to Nathalie and Tony who inspire us every day with their passion, creativity and endless commitment to creative excellence. Throughout their illustrious careers, they have pioneered some of the world's most loved fragrances which have become timeless references for consumers worldwide," said Gilbert Ghostine, Firmenich CEO.