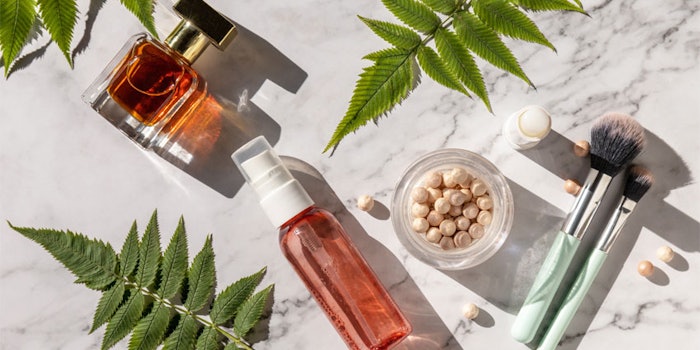 Import Parfumerie has implemented a new clean beauty concept with Skin Match Technology. Skin Match Technology provides data-driven solutions for the cosmetics industry to promote transparency, sustainability and inclusion for end consumers.
Related: Scentbird Highlights Recent Scent Launches in Fall Collection
Key takeaways:
• 93% of consumers are more inclined to purchase products that provide information on the clean beauty status of a product.
• Skin Match Technology has developed a clean beauty application that automatically checks the inventory and shows whether a product complies with the retailer's clean beauty values.
• Import Parfumerie has integrated a new clean beauty concept on its website in order to show more transparency and to take into account the environmental awareness of its customers.
The introduction of the new clean beauty concept on the Import Parfumerie website aims to accommodate customers who want to shop in a more environmentally conscious way.
The concept was developed on the basis of Skin Match Technology's extensive database, the product details of the Import Parfumerie inventory are analyzed and compared in the database so that when customers see a facial care product, for example, the correct clean beauty awards are automatically displayed. The icons from Import Parfumerie are Pro Nature, which appears on products that do not use fossil fuels or palm oil, Pro Animal, which appears on cosmetics that are free from animal testing and vegan and Pro Ocean for products without ingredients that could harm marine life after consumption.
For Skin Match Technology, the clean beauty icons, as well as additional "free-from" lists and detailed ingredient explanations for consumers, are a revolutionary way to support the beauty industry on its way to full sustainability.
Estella Benz, CEO of Skin Match Technology, said, "62% of consumers are interested in the sustainability of products and a full 93% of consumers said they are more inclined to buy products that offer more information about their sustainability."
Carmen Sburlino, team leader of the e-shop at Import Parfumerie, said, "The digital solution developed by Skin Match Technology offers automated clean beauty icons based on the ingredient lists of the products. With an inventory of our size, it gives us the opportunity to quickly and efficiently deliver the desired transparency to our customers."
Want to know everything going on in flavor & fragrance? Sign up for P&F+'s newsletter. You can also follow along on Instagram and LinkedIn.