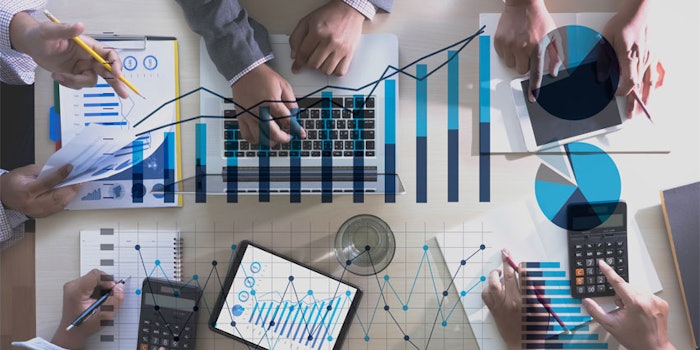 Eurofragance has closed 2020 with sales of 78 million euros, a decline of 13% compared with 2019.
Related: Eurofragance Names Olegario Monegal Global Business Unit Director
The company experienced healthy forecasts and higher than expected sales in the first half of 2021.
The decrease is mainly due to the sharp sales decline in the fine perfumery category during the pandemic, sales rose in the first half of 2021, surpassing pre-pandemic profit levels.
Eurofragance has also demonstrated its commitment to sustainability with the production of fragrances that are safe for people and planet. Self-consumption solar panels were installed at the Rubí factory in Barcelona to reduce CO₂ emissions by 35 tons per year and enable the plant to be electrically self-sufficient over half of the year.
Ongoing research of R&D professionals will also enable fewer resources to be used in fragrance production.
The company also joined the United Nations Global Compact for sustainability and will issue its first sustainability report this year.
Olegario Monegal, global business unit director, Home & Personal Care, said, "The commitment that characterizes Eurofragance has captured the attention of many customers around the world. We thank them for entrusting us with their business, as it has allowed the company to grow over the years, almost tripling the growth of the industry."
Laurent Mercier, CEO of Eurofragance, said, "We have faced a number of challenges this year, but we are pleased with our results because we have weathered the first year of the pandemic storm. This is thanks to the resilience of our employees and the trust placed in us by our partners. Production never stopped and we were able to continue providing customers with quality services and fragrances, enabling us to maintain our position as their partner of choice."
Juan Ramón López Gil, CFO of Eurofragance, said, "We expect sales of 94 million euros, representing 20% growth in the current financial year, despite normality having not yet returned across all markets."
Want to know everything going on in flavor & fragrance? Sign up for P&F+'s newsletter. You can also follow along on Instagram and LinkedIn.