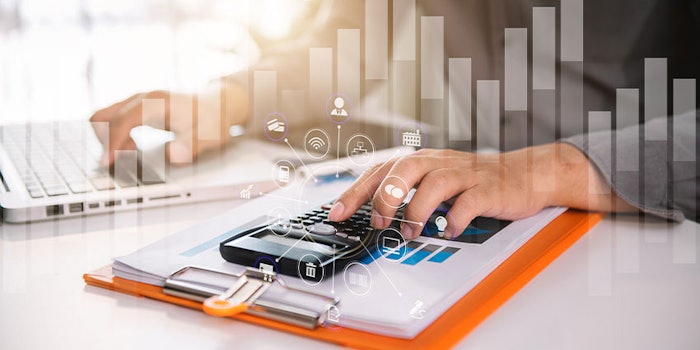 Sensient Technologies Corporation has released its financials for the quarter ending December 31, 2020. The company reported consolidated revenue of $334.7 million in this year's fourth quarter compared to $318.6 million in the same quarter last year.
Previously: Sensient to Hold Year-end Conference Call
Operating income in the fourth quarter of 2020 was reported at $34.8 million, with diluted earnings per share reported at $0.59.
Foreign currency translation increased revenue by approximately 1% and had an immaterial impact on earnings per share in the quarter.
The 2020 fourth quarter reported results include divestiture and other related costs, operational improvement plan costs and costs associated with a one-time COVID-19 related payment to employees.In total, this decreased fourth quarter net earnings by $3.2 million ($0.07 per diluted share).
Both 2020 and 2019 fourth quarter results include operations of product lines divested or to be divested, which increased diluted earnings per share by $0.06 in the fourth quarter of 2020 and $0.01 in the fourth quarter of 2019.
The flavors and extracts group reported fourth quarter revenue of $189.1 million compared to $169.1 million reported in the comparable period last year, with an increase of 11.8%. The group's higher profit was primarily a result of the higher volumes and the favorable impact of the group's cost reduction initiatives, offset by higher raw material costs in natural ingredients.
The Asia Pacific group reported revenue of $32.2 million in the quarter compared to $30.6 million in last year's comparable period, an increase of 5.1%. Adjusted local currency revenue increased 2.8% in the quarter. The higher profit was primarily a result of the favorable volume growth. 
Corporate and other reported operating costs of $15.3 million in the current quarter compared to $53.9 million in last year's comparable period. The lower costs are primarily due to lower divestiture and other costs reported in the fourth quarter of 2020.
Cash provided by operating activities was $75.9 million for the fourth quarter of 2020 compared to $49.6 million in 2019, an increase of 52.9%. Total debt decreased by $34.3 million during the fourth quarter of 2020.
Want to know everything going on in flavor & fragrance? Sign up for P&F+'s newsletter. You can also follow along on Instagram and LinkedIn.