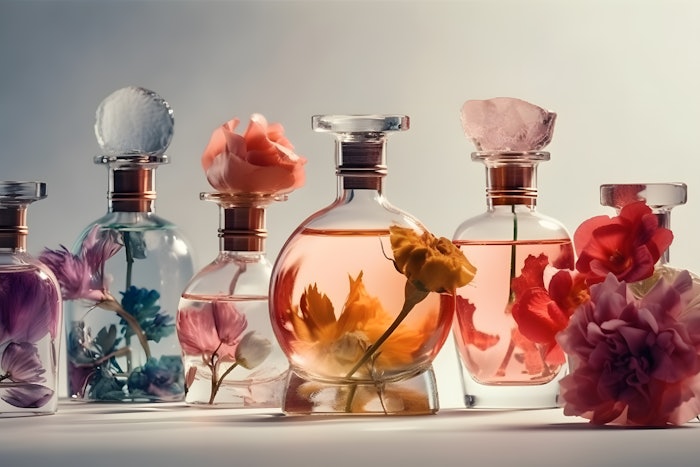 Adobe Stock
On October 23, 2023, Inter Parfums, Inc. announced that for three months ended September 30, 2023, net sales rose to $368 million, up 31% from $280 million, in the third quarter of 2022.
Jean Madar, chairman and chief executive officer of Inter Parfums, stated, "Strong market conditions, in combination with increased market share driven by new product launches, brand extensions, and the continued popularity of our legacy scents, led to 31% sales growth for the total company during the third quarter, and 27% on a year-to-date basis.
"Our European-based operations grew sales 18% during the third quarter, and all of our brands achieved top-line growth. Sales of our three largest brands, Coach,  Montblanc, and Jimmy Choo increased by 32%, 20% and 6%, respectively. Of note, in last year's third quarter, Jimmy Choo sales rose 15%. Our more recent launches, including Jimmy Choo Rose Passion, Montblanc Signature Absolue and Explorer Platinum, and Coach Green and Love have continued to be strong performers. Our mid-sized brands, Lanvin, Kate Spade, Rochas, Van Cleef & Arpels, and Karl Lagerfeld also achieved sales growth."
Madar continued, "Within our U.S.-based operations, our 64% growth during the third quarter was primarily driven by outstanding performances in Donna Karan/DKNY, GUESS, and Ferragamo. These brands saw 230%, 59% and 55% growth, respectively. As a reminder, Donna Karan/DKNY joined our portfolio in July of 2022, which helps explain the brands' exceptional year-over-year performance.
"During the quarter, we launched the GUESS Originals trio of fragrances, a collection of gender-inclusive fragrances, Hollister's Feelin' Good duo, and initiated Phase 1 of the Abercrombie & Fitch Fierce distribution roll-out. We began with introductory distribution of this iconic fragrance in select markets and expect the majority of  Phase 1 distribution to rollout during the fourth quarter.
"We also introduced our first brand extension for DKNY, Be Delicious Orchard St., and it has performed exceptionally well since its launch in August. As previously expected, the fashion house duo, Donna Karan/DKNY, is now our second largest brand within our U.S.-based operations."
Madar concluded, "We are continuing to dedicate appropriate resources to ensure maximum effort and output for our licensors, suppliers, distributors, and manufacturers, particularly as we head into the holiday season. We believe we are well positioned to meet the demand of our retailers and consumers on our way to another record year."